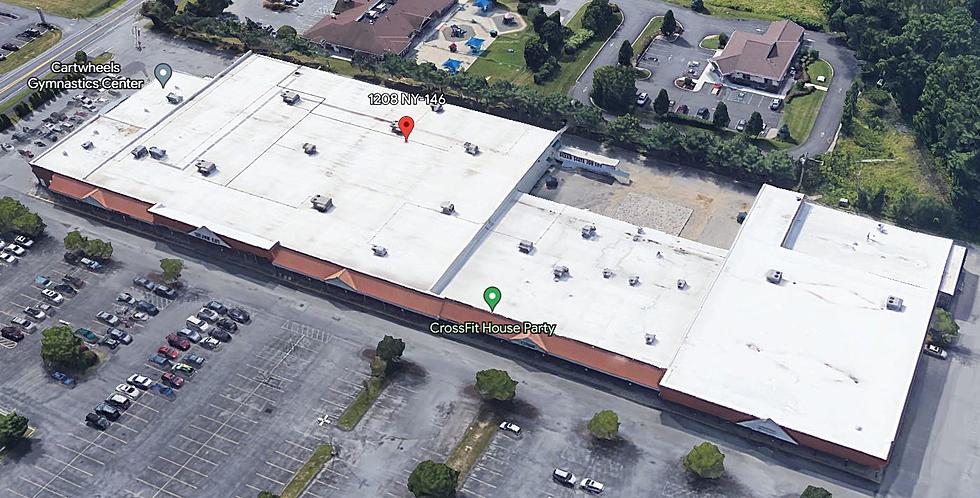 One of Saratoga County's Oldest Shopping Centers Getting Overhaul
Google Earth
It was built in the 1970s, and this shopping center in Saratoga County is getting a much-needed overhaul with new tenants moving in.
The North Country Commons was built in the 1970s and housed two stores; Joy Department Store and a supermarket called the Albany Public Market. Many tenants have come and gone from this shopping plaza on Route 146 in Clifton Park.
Recently, North Country Commons was home to Northway Church which built a new facility off of Exit 10 of the Northway. Upstate Concert Hall (Northern Lights) was also in this shopping plaza but recently closed to open up in downtown Albany.
What Renovations Are Being Done?
North Country Commons is renovating the space for one point five million dollars. The one hundred six thousand square foot shopping plaza will be getting a much-needed overhaul. Leases have been signed to fill the retail spaces according to the Albany Business Review. Ocean State Job Lot, Clifton Park Bottle & Can Retrieval Center, CrossFit House Party, Cartwheels, and Flipside Gaming will remain in the plaza.
What's Moving In?
The highly anticipated Goldfish Swim School will move into seven thousand square feet of the North Country Commons. Another seven thousand five hundred square feet will be occupied by Clifton Park Beverage Center.
Goldfish Swim School is hoping to open the first week of June while the Clifton Park Beverage Center wants to open by July 4th.
There Are More Spots to Lease in North Country Commons
There is a boom of apartments and housing in that area of Clifton Park and there has been a lot of interest in the space inside North Country Commons. Nearly fourteen thousand square feet is still available to be leased.
10 Lost Stores Upstate New Yorkers Miss the Most
Did you call Toys R Us to see if they had Cabbage Patch Kids, Transformers, or a Nintendo 64 in stock? We did too! Here are 10 big stores in Upstate we miss!