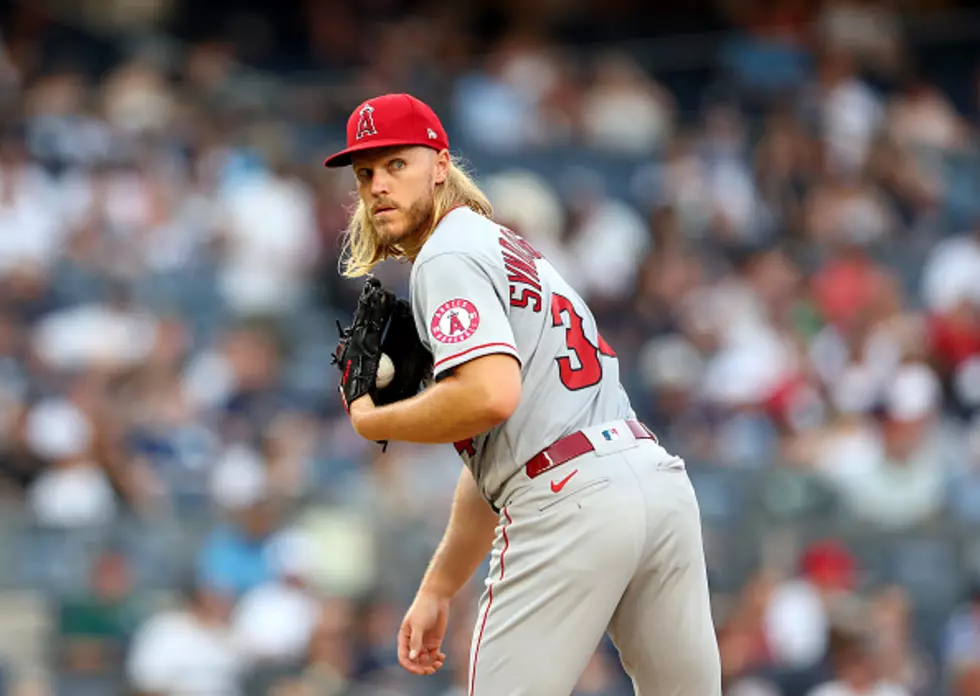 New York Yankees Show Thor's Hammer Is Still A Myth
Getty Images
At six foot-six, with long blonde hair flowing from his hat, he almost looked mythical on the pitcher's mound. For six years the New York Mets had hoped that the player nicknamed "Thor" would be hammering opposing batters with his 100 mph fastball. The mythical character came to life on multiple occasions for Noah Syndergaard and the Mets, just not enough to keep the towering right-hander in Queens, NY. Tuesday night, the Yankees showed the Mets why they didn't lose much.
During his six-year stint with the Mets, Syndergaard did what he could to embrace the spotlight shined upon him every chance he could, even if it wasn't on the mound. The self-centered pitcher often showered social media with shirtless pictures of himself working on his physique. The Wilpon owned Mets brass often questioned their super-hero's workout routines, fearing injury or a muscle-bound pitcher.
Syndergaard had some tremendous performances for the Amazin's. Just as often, Noah was ineffective, blaming one thing or another, never himself. When his free-agency time came this past November, Syndergaard bolted for the beaches of California and signed with the Los Angelas Angels without considering a Mets possible offer. Good for Noah. As it turns out, good for the Mets.
Tuesday night, the man the fans knew as "Thor" made first trip back to New York to face the first place Yankees after splitting for the left-coast in November. The Big Apple was not exactly welcoming to the former super-hero. No longer possessing a 100 mph heater, the tall right-hander was flat and the Pinstripes pounded him early. Syndergaard was removed from the game after just 2.1 innings having allowed five runs on seven hits. According to Kristie Ackert of nydailynews.com, Syndergaard only generated one swing-and-miss strike.
The big righty trolled the Mets on social media earlier this year. "This is what a 'real' no hitter looks like," Syndergaard posted in an Instagram story along with a graphic after teammate Reid Detmers tossed the season's first solo no-hitter against the Rays on May 10th. Sometimes it is just better to say nothing. Super-hero's are fun but the reality is that Thor and the Dark Knight (Matt Harvey) may have been better off just riding off into the sunset.
Ten New York Mets' Players Who Were Arrested, and Why
Professional athletes are just like us: sometimes, they get in trouble with the law. These ten New York Mets' players were arrested at some point, and here's why.
Which Capital Region Counties Are Ranked The Healthiest In NY?
Can you live longer depending on where you live? This research says you can and ranks the healthiest counties in New York State. So, we broke it down to the Capital Region.