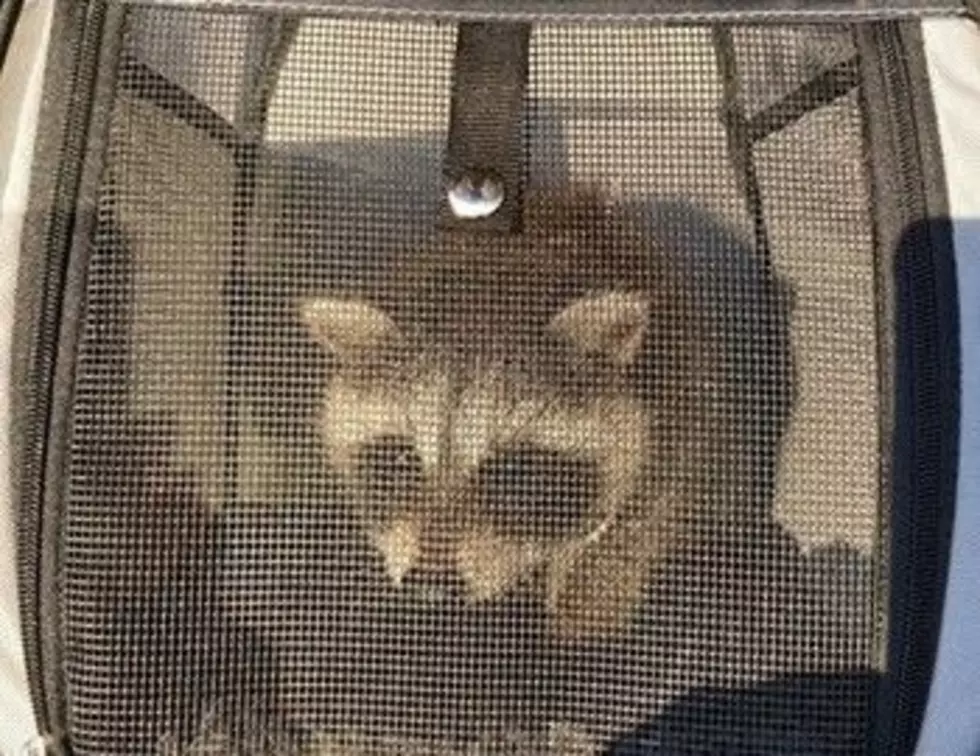 New York Couple Take Illegal Pet Raccoon to Store! What Happened Next?
dec.ny.gov
Thinking about having a raccoon as a pet? Think again! One New York couple recently had a raccoon in their possession and took it to the pet store for supplies. That trip to the store ended up costing each of them $500! Is owning a raccoon that expensive in New York? No, it's illegal!
According to the New York State Department of Environmental Conservation, raccoons are protected by law. No one may possess a raccoon without a license, and licenses are not issued for pet wildlife. Here's what happened.
On Thursday June 2nd, a man and his girlfriend showed up at a local pet store with a raccoon and they were there looking for food and supplies for their 'pet". Store employees, knowing that it is illegal to possess a raccoon in New York, called authorities.
Environmental Conservation Officers got an urgent call from the Erie County Department of Health. The department was concerned about the possibility of a rabid raccoon and they needed help locating the animal.
Once DEC officers arrived at the store they used surveillance camera footage, information from a store-issued rewards card and license plate information to locate the individuals with the raccoon.
The couple were found in Attica, NY with the raccoon and they didn't want to give him up. After some convincing on the part of DEC officers they relinquished the wild animal to authorities. The raccoon was then taken to a veterinary hospital where it was determined the raccoon was not rabid.
As for the couple, they were charged for unlawfully possessing the raccoon and the owners each face a $500 fine. DEC urges the public to leave wild animals alone. Possessing wild animals is not only unlawful, doing so can be deadly. Once a rabies infection is established, there's no effective treatment.
10 'Yellowstone' Facts You Probably Didn't Know
How big of a fan of
Yellowstone
are you? These 10 facts about the Paramount Network show are sure to stump even the most dedicated viewers. They're almost all about the cast members and their real-life passions and roles. John's kids? Beth's accent? Rainwater's guitar playing? Tate's spoilers? It's all part of this list of 10 Facts You Probably Didn't Know About Yellowstone.
RANKED: Here are the most popular national parks
To determine the most popular national parks in the United States, 
Stacker
 compiled data from the 
National Park Service
 on the number of recreational visits each site had in 2020. Keep reading to discover the 50 most popular national parks in the United States, in reverse order from #50 to #1. And be sure to check with individuals parks before you visit to find out about ongoing, pandemic-related safety precautions at 
www.nps.gov/coronavirus
.
Illegal Pets To Own In New York State