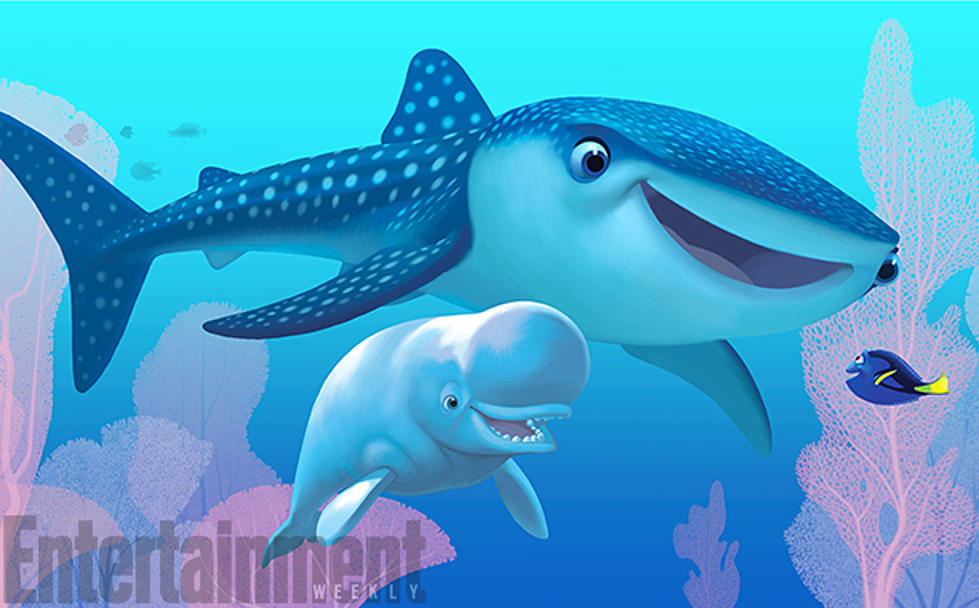 Meet Two New Whales From 'Finding Dory' in First Look Photo
Pixar
As it turns out, Ellen DeGeneres' Dory isn't the only sea creature having a bit of trouble in the world of Finding Dory. Pixar's forgetful blue tang may suffer from short-term memory loss, but in the upcoming Finding Nemo sequel we'll meet a couple new characters also struggling to get by in the deep blue sea. Enter: The rehabilitation center in Finding Dory's marine life facility.
In Pixar's sea rehab we'll meet two new whales voiced by Modern Family's Ty Burrell and It's Always Sunny in Philadelphia's Kaitlin Olson. Entertainment Weekly revealed the first look at the new characters in the movie, Burrell's beluga whale Bailey and his friend Destiny, a whale shark voiced by Olson. While Bailey has issues with sound, which is pretty important for belugas, Destiny's visiting the rehab center after failing to swim straight. There they meet Dory, who's on a mission to find her family, though she may not remember all the details. "We totally get on each other's nerves," Olson told EW of Destiny and Bailey's relationship. "I like to think I'm a shark, but Bailey calls me a whale, and I make fun of his head, because it's gigantic."
As much as Finding Dory will poke at our nostalgia for the 2003 movie with returning characters, it'll be exciting to see the new ones they've developed for the sequel. With these two new whales, though, I wonder if Dory's gonna get on their nerves with her whale-speaking skills. In addition to Albert Brooks' return as Marlin, the movie will also feature Diane Keaton and Eugene Levy as Dory's parents, Edris Elba, Dominc West, Willem Dafoe and Ed O'Neill. Finding Dory opens June 17, 2016.