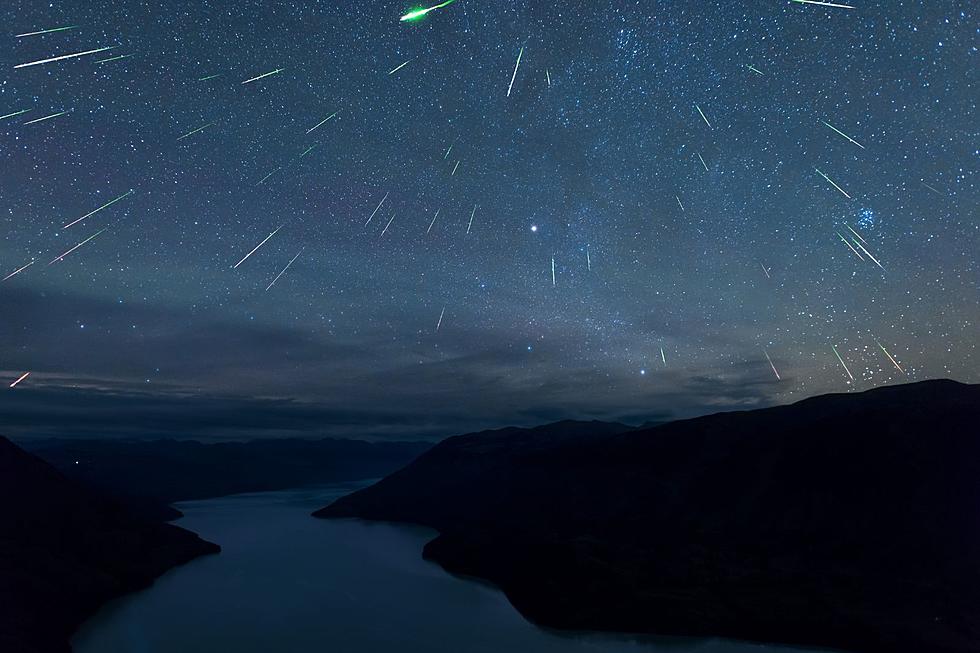 Make A Wish! Shooting Stars Light Up Upstate NY Skies This Weekend
Canva
This weekend get ready for another spectacular meteor shower that you will be able to observe in the Upstate New York skies.
What is The Leonid Meteor Shower?
The Leonid meteor shower will dazzle the night sky this weekend and you can see anywhere from ten to fifteen shooting stars per hour. According to Live Science, The Leonid meteor shower is the product of a small comet called 55P/Tempel-Tuttle. This comet only visits the inner solar system every thirty-three years. Its last visit was in 1998 and it won't return until 2031.
What Is A Shooting Star?
A shooting star is a meteoroid. They are tiny particles and when they reach the Earth's atmosphere, they heat up, vaporize, and release energy. This energy is what is visible and appears as a streak of light or shooting star.
Will The Skies Be Ideal For Viewing the Meteor Shower?
The short answer is yes! You will be able to see many shooting stars because the moonlight won't be too bright for viewing on Friday night, November 17th into the early morning, Saturday, November 18th. The peak time will be around midnight.
How Do You Ensure The Best View?
To get the best view it's recommended that you set up away from light pollution and find dark skies. The weather will be partly cloudy which will be ideal to see the spectacular shooting stars. Oh, and there's a bonus. You may be able to see a few more on Sunday night.
Even though this weekend is the peak of the Leonids meteor shower, it does continue through December 2nd.
LOOKING UP: 40 Breathtaking Images Of The Perseid Meteor Shower Around The World
According to
NASA,
the Perseid meteor shower is "considered the best meteor shower of the year." The show typically peaks mid-August. For 2023, the shower peaked around the world between Aug. 12-14. The latest edition of the meteor shower created an extra special light show in the sky. Here is what the Perseid meteor shower looked like across the globe.
Gallery Credit: Rob Carroll