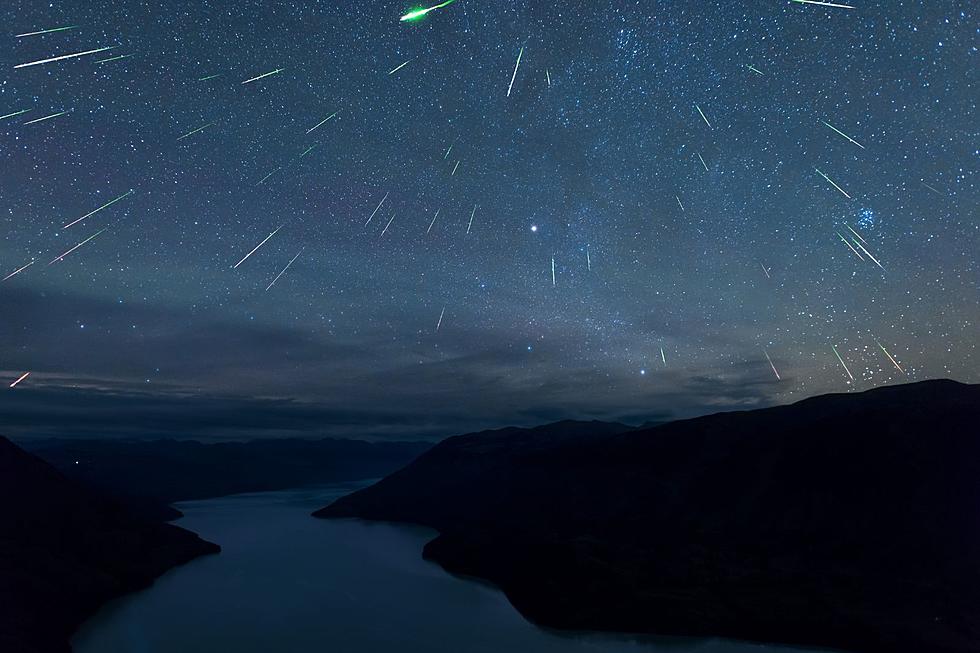 Cascading Cosmos: Witness Upstate NY Meteor Shower Marvel this Weekend!
Canva
This weekend, prepare for a spectacular show in the night skies in Upstate New York. The Perseids meteor shower will reach its peak this Saturday and Sunday.
What is The Perseids Meteor Shower?
It's a cosmic cascade that became active on July 17th and runs through August 24th. But the peak viewing for Upstate New York and the Northeast, which includes the Capital Region happens this weekend.
Will The Skies Be Ideal For Viewing the Meteor Shower?
The short answer is yes! You will be able to see many shooting stars because the moonlight won't be too bright for viewing on Saturday, August 12th, and Sunday, August 13th. To get the best view it's recommended that you set up away from light pollution and find dark skies. The weather is partly cloudy which will lend to favorable conditions.
You don't need a telescope or special equipment but you should bring a reclining lawn chair.
How Spectacular Will The Perseids Meteor Shower Be?
Typically the Perseids Meteor Shower produces more than sixty meteors every hour throughout the entire night sky. So you will see on average a shooting star streak across the sky every few minutes. Get ready to make a lot of wishes!
Perseid Meteor Shower