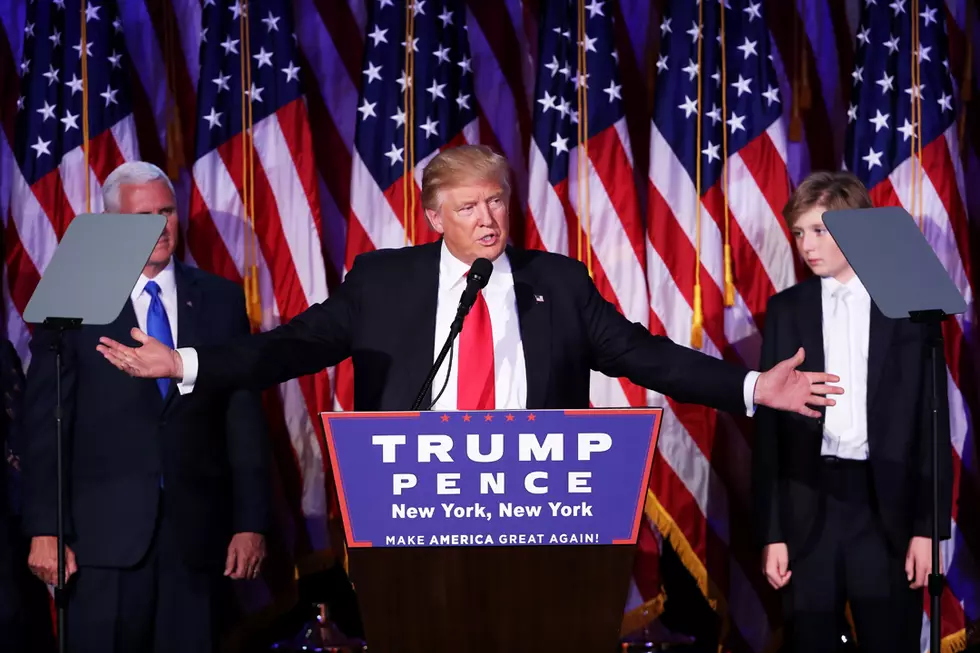 Looking For Love With the Same Political Views? Trump Singles is a Thing
Mark Wilson/Getty Images
Perfectly fitting for inauguration week, a dating site for all of those Trumpeters who are on cloud nine as Donald J. Trump is sworn into office!
I thought it was a joke at first, but it turns out the database is 20,000 strong and growing. Who knew that there were so many Trump supporters that were single and looking for love?! (There's a joke there for the non-supporters, but I'll leave that alone.)
If you're one of many that seem to be on the prowl, head on over to TrumpSingles.com where they are, ready for it? "Making Dating Great Again!" (The creativity is strong here.)
The guy who started the site, David Goss created the memberships at $5/month, but as it has soared in popularity, it's been bumped up to $19.95/month.
So get on over there and find your true political match! And if it doesn't work out, just tell 'em, "you're fired!"