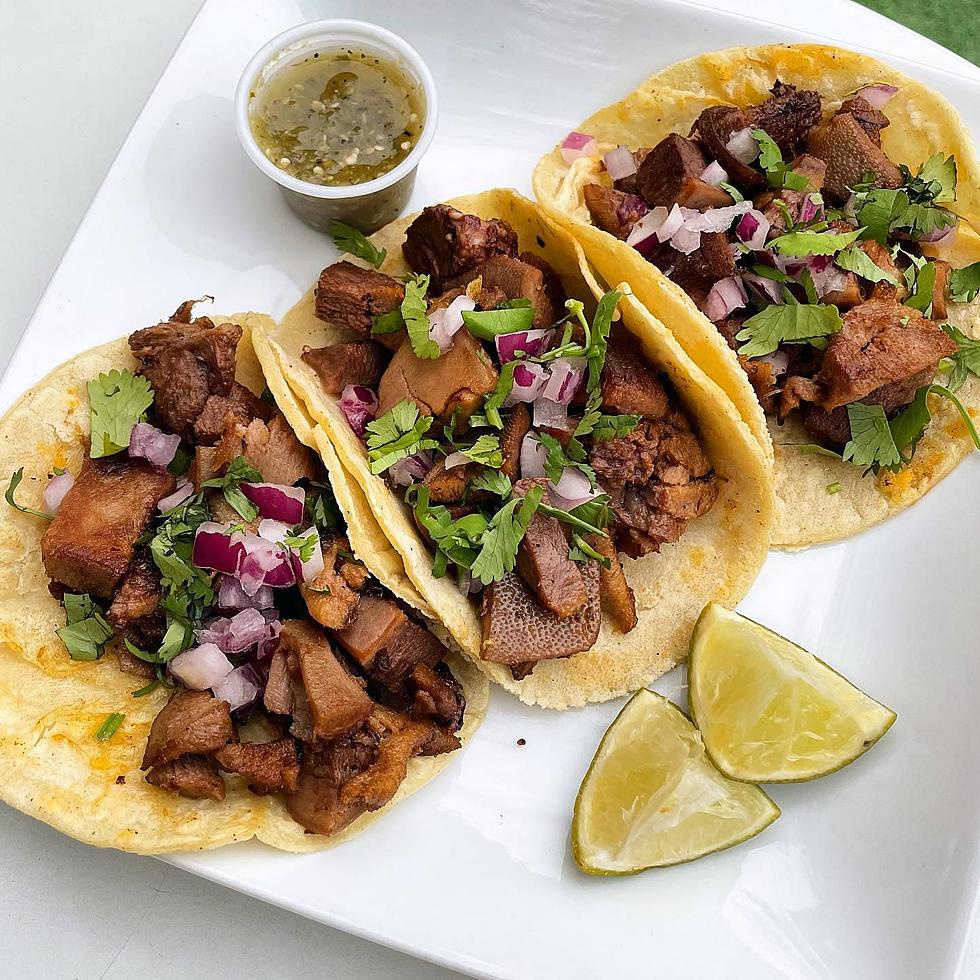 Location Numero Dos in Latham For Popular Troy Taco Spot
https://www.facebook.com/LaCapitalTaco/photos/?ref=page_internal
Everyone in Troy knows about La Capital Tacos and now they are adding another location on the other side of the river. Their original location is a modest corner store on 4th Street in Troy.
La Capital Tacos opened its Troy location at the beginning of 2021 and now, eleven months later they are adding a second location. They are partnered up with Jinah Kim who is Sunhee's Farm and Kitchen's owner. Their location in Troy is only eight hundred square feet. La Capital Tacos is very popular so it's time to add a new location.
Where will the New Location Be?
They have decided to sign a one-year lease at Galleria 7 Market. It's located on Troy-Schenectady Road in Latham with other restaurants and eateries along with shopping. They are hoping to open in early January according to Albany Business Review.
Why Did La Capital Tacos Choose to Add a Location in Latham?
The owner explained that many of their customers come all the way from Schenectady. The Galleria 7 is very close to Schenectady so they thought it was the perfect place. Plus this location already has a kitchen so they only need the delicious food and staff to get it up and running.
What Will the Galleria 7 Location Offer?
La Capital Tacos will feature the same menu as their other location but there will be plenty of room to sit and eat. The second location will seat ninety indoors and thirty-six outdoors. They will also be hiring more full-time employees. Currently, the majority of their employees are part-time students.
General Manager of La Capital Tacos said this of the second location:
We would love for everybody to have the authentic experience everywhere, not losing touch. Because I know sometimes people will expand and then things become less genuine because you have so much volume but we want to expand without losing the genuine, authentic touch.
11 of New York's Most Wanted Criminals with Upstate Connections
Below are individuals with ties to the Capital Region and Upstate New York. They have been designated as some of New York's Most Wanted Fugitives and should be considered ARMED and DANGEROUS.
Heartwrenching Look at Beloved Capital Region Concert Venue Before Demolition
The Starlite Music Theater opened in 1957 and was a popular venue located in Latham. There were many acts that passed through the Starlite until 1997. It was a 3,000 seat theater in the round. In the 1980s I saw Belinda Carlisle of the Go Gos at the Starlite Music Theater. Kenny Rogers, The Monkees, Weird Al Yankovic, Jonny Cash, Run DMC, Diana Ross, and more graced the stage. The Starlite closed its doors in 1998 and laid dormant for years. Then in December of 2012, the Starlite was demolished. Here are pictures of the venue in the summer of 2012 before it was leveled.