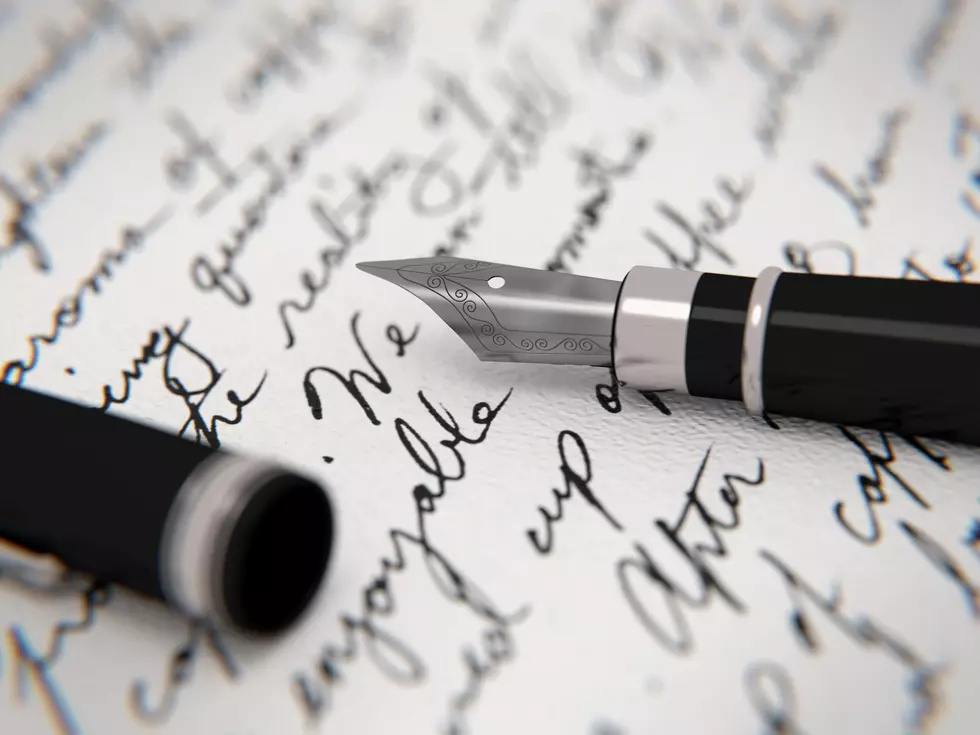 Local Woman Searching for Family of Found Treasure
SUCF|||$|0N|033030003000000000000003000000000000000000|5$17@5009002.265_1020020.498@150$145$@Education.Objects$Objects.Miscellaneous$@$@17$34@$@$@$@181$@$@$@$@$@$@$@$@$@51$54@$@$@0x6x230.15$0x6x183.15$@Education.Objects$Objects.Miscellaneous$@108$90$@5$17@$@$@$@$@$@$@285.0$342.0$@$@$@$@$@$@$@$$@$$@@$||3d$Three Dimensional^Description_$background$Backgrounds^$black$Black^Colors_$calligraphy$Calligraphy^Text_$chrome$Chrome^Metal$classic$Classic^Style__$close$Close To^Descriptive Position__$closeup$Close-up^Composition$communication$Communication^_$detail$Close-up^Composition_$document$Document^Printed Media$education$Education^$elegance$Elegance^$fountain$Fountain^Man Made Structure_$hand$_$handwriting$Handwriting^Text$illustration$Illustration and Painting^Image$ink$Ink^Writing Instrument$letter$Letter^Document_Alphabet^Text$macro$Macro^Close-up_$message$Message^Information Medium_$metal$Metal^Material_$note$Note^Message____$object$Single Object^Description$page$Page^Book__$paper$Paper^Material__$pen$Pen^Writing Instrument__$retro$_$school$School^Education Building__$sign$Sign^Message$signature$Signature^Handwriting_$text$Text^Orthographic Symbol_$up$$white$White^Colors_$write$Writing^Moving Activity$writing$Writing^Moving Activity_Text^Orthographic Symbol_$focus$Focus^Image Technique__$defocus$Defocused^Focus$selective$Choice^_$blur$Defocused^Focus__$bokeh$Defocused^Focus$address$Speech^Event$business$Business^$call$Calling^Animal Sound_$cell$_____$clean$Clean^Good Condition__$company$Business^__$connection$Connection^__$contact$Connection^__$customer$Customer^Human Role$deliver$Delivering^Working$design$___$dial$__$email$E-Mail^Computer Software$envelope$Envelope^Office Supply$get$Receiving^Moving Activity$group$___$icon$Symbol^Man Made Object_$info$Data^Information Medium$information$Information Medium^Information Equipment__$internet$Internet^Technology$isolated$Isolated^Cut Out_$mail$Mail^Correspondence$mobile$____$modern$Contemporary^Styles_$network$Communication^__$phone$Telephone^Telecommunications Equipment$send$Send^Computer Message$service$Service^$set$____$shiny$Shiny^Physical Description$symbol$Symbol^Man Made Object$web$Internet^Technology_$website$Web Page^Internet$www$www^Web Address$contacts$Contact Lens^Eyewear$us$$written$Writing^Moving Activity$thank$Thank You^Short Phrase$you$you^Single Word|$$0$0$0||000000000000000000000000000000000000000100|
A Queensbury woman is asking for help after she came across a treasure trove of history that seems to have been misplaced. Rachel Seeber-Conine has reached out to the local media and done some work on her social media platforms hoping to reunite hundreds of letters written by a World War II veteran stationed in Italy in the 1940's with members of his family.  Seeber-Conine unearthed these letters after a purchase she made in an old antique shop in Massachusetts.
According to News Channel 13's Mark Mulholland, Seeber-Conine's revelation came after she purchased an old stamp collection.  Much to her surprise, tucked away, she found hundreds of letters written to loved ones by Air Force veteran William M. Wilson from Norwich, NY.
He wrote these letters while stationed in Italy during World War II and chronicled his life, his adventures, food he ate even old photographs of himself as a child according to the report.
Seeber-Conine has made it her personal mission to try and reunite these riches with remaining living family members of Mr. Wilson, but unfortunately she's been unable to do so.  Norwich, NY is about two hours of west of Albany, but the way words spreads on social media these days, it might as well be around the corner.
A wonderful peak into the life and times of a father, grandfather, perhaps even great-grandfather awaits if Seeber-Conine gets her wish.  Let's hope Mr. Wilson's hand- written wonderment ends up where it belongs, home.
Enter your number to get our free mobile app