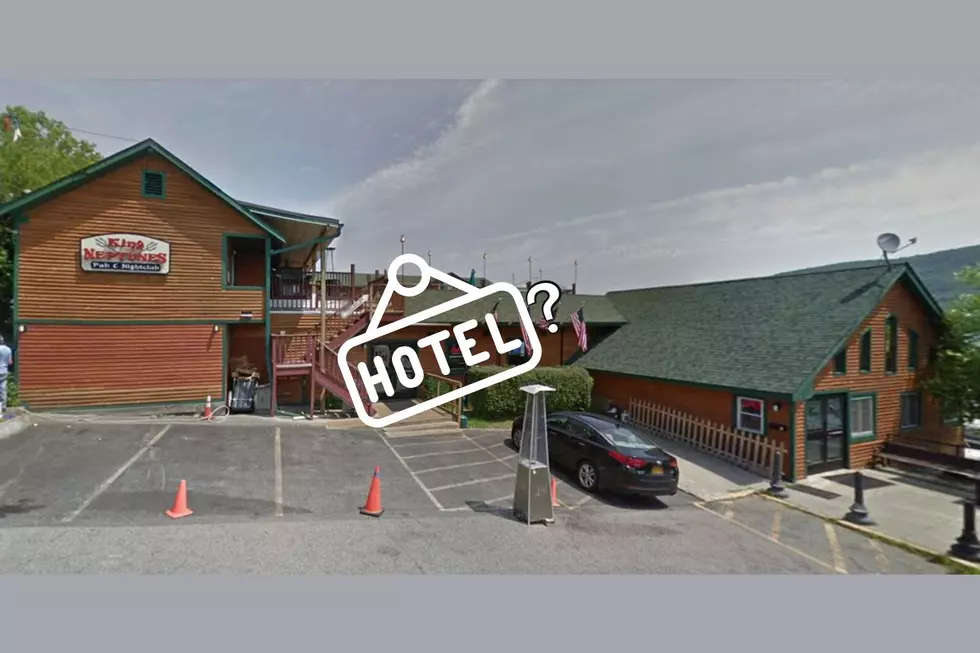 King Neptune's in Lake George Becoming 'Quirky' Hotel
google maps canva
A big change could be coming to a well-known hot spot in Lake George Village. King Neptune's Bar & Grill will be reimagined. What will it turn into? The owners are thinking of changing things up in a big way.
Who Are the New Owners and What's the Plan?
Sean Quirk become the owner of King Neptune's Bar & Grill in 2013 after managing it for fourteen years and he and his wife Melissa have decided to convert the property into a boutique hotel. They hope to offer a different experience at the new hotel. It will run guests one thousand dollars a night but features full kitchens, balconies overlooking beautiful Lake George, and boat slips according to the Albany Business Review.
The Quirks put their properties up for sale including the Lake George Village Mall, and Lake George Boat Rentals. They say they had a few offers for King Neptune's but none of those offers came close to what they were asking.
They were asking $11.5 million for the 168-foot lakefront property, fully leased 16-store Lake George Village Mall, and 30 boats and slips.
What Can We Expect When The Hotel is Built?
The plan is to revamp the eight thousand one hundred square foot King Neptune's and make it into two three-bedroom, 2 two-bedroom, and 1 one-bedroom unit. That would be five in a total of new upscale hotel rooms. This would be a boutique hotel.
When Will it Be Built?
The Quirks are hoping to start renovating the property in November so that the rooms will be reading in June for the summer of 2023.
TLC show 'American Chopper' Orange County Choppers Headquarters in Newburgh Abandoned & For Sale
WARNING: Under no circumstances should you enter this property. By doing so you risk bodily harm and/or prosecution for trespassing on private property.
In 2003, a father-son business reality show hit the Discovery Channel. It was called American Chopper and it followed the custom motorcycle building business of the Teutul family out of Newburgh, NY. Paul Sr. owned the shop with sons Paul Jr and Mikey working in the business. There was a slew of cast and characters. The center of the show wasn't just the amazing custom motorcycles built for celebrities and others, it was the volatile relationship between Sr. and Jr. The show ran for 12 seasons before the two could no longer get along. It ended up in lawsuits and the two not talking for ten plus years. In the past few years, the business moved to Florida. This left the 61,000-square-foot headquarters for sale and abandoned. Take a look at what remains of Ocean County Choppers.