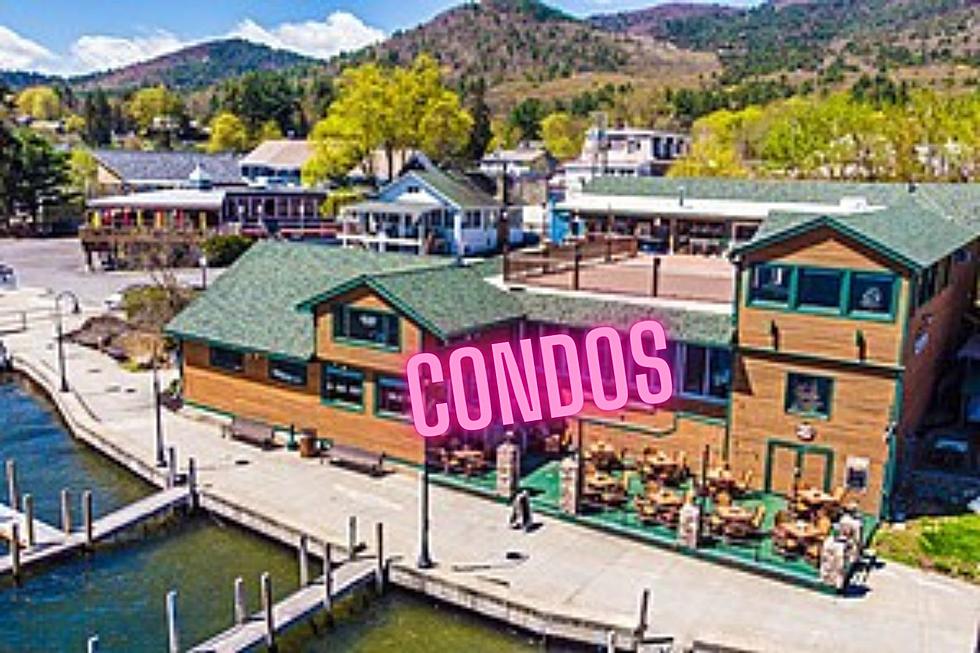 Legendary Lake George Bar & Grill Becoming Waterfront Condos
Google Maps-Canva
Last fall, it was announced that there would be a hotel built on a legendary property in Lake George Village. Those plans have changed and the owners have decided to turn the property into condominiums.
Where Are The Condos Going to Be Built?
Longtime owners Sean and Melissa Quirk have decided to switch the plan to convert King Neptune's Bar & Grill into the Anchor Condominiums. The pair have owned King Neptune's Bar & Grill for nearly twenty-five years and decided last fall that they would turn it into a "quirky" hotel. But plans changed when zoning in Lake George Village was modified and they are now building condos.
What Will The Anchor Condos Offer?
This will be Lake George Village's first-ever waterfront condo complex. The plan is to convert the eight thousand-one hundred square foot restaurant and bar on the southwestern shore of Lake George into The Anchor Condominiums.
There will be two and three-bedroom condominiums built with fireplaces, granite countertops, balconies overlooking Lake George, and dock space according to the Albany Business Review. The five condos that will be built will be twelve hundred and twenty-five hundred square feet and have a starting sale price of one point five million dollars.
The owners will be gutting King Neptune's and using the space to turn into the Anchor Condominiums. Now the project needs to be reviewed by the Lake George Planning Board and approval is needed from the attorney general's office. If all goes through, construction would begin in September.
Look! Mansion w/Breathtaking Views of Lake George Sold for $4.2 Million
This three-story mansion is a 7100 sq ft custom home on Lake George. There are granite floors throughout along with 7 bedrooms all with views of Lake George. Gorgeous floor-to-ceiling windows from all rooms allow for breathtaking views of Lake George. There are over 100 feet of direct lakefront complete with a sandy beach. There is a custom stone patio, propane firepit, boathouse, and deck. Check it out!