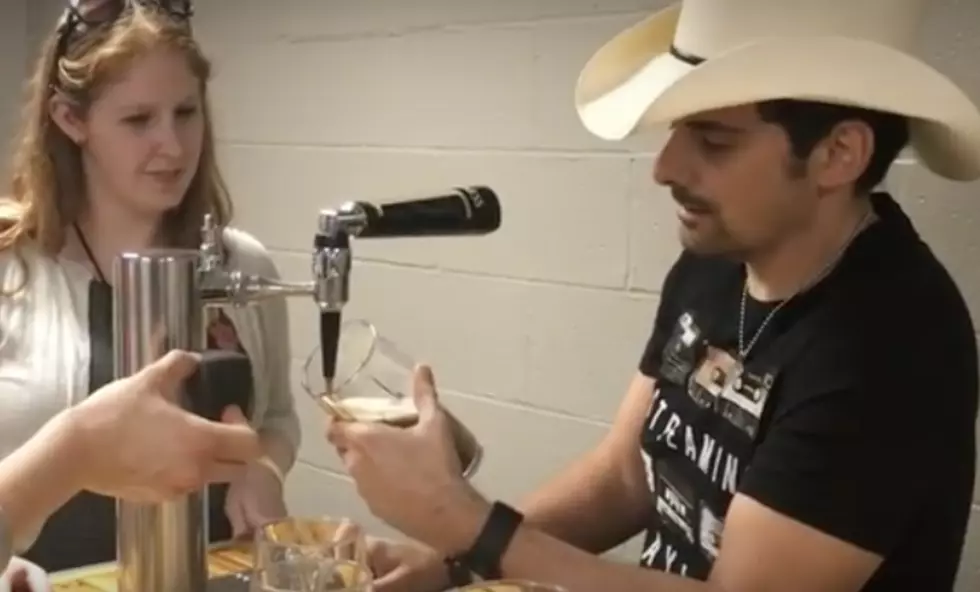 I Challenged Brad Paisley to Pour Guinness [VIDEO]
Jessica Sims/Townsquare Media
How much fun was the Brad Paisley concert on Thursday? The opening acts were great, Brad was obviously amazing, after the storm the weather got better but my personal favorite part of the night happened backstage.
When I was in college, I studied abroad in Madrid, Spain and had the chance to visit Dublin, Ireland. I love beer so there was no question that one of my first stops was to the Guinness Storehouse to have an authentic Guinness where they began. I also had the chance to learn how to pour the perfect pint and I have a certificate to prove that I succeeded. Who knew it would come back in my future at a Brad Paisley concert?
Brad Paisley has his own Guinness tap and doesn't mess around. Apparently he, too, has a certificate from Dublin and one step further, he learned how to draw a shamrock on the top on the pint. I thought it'd be fun and a good idea to go pint for pint with Brad Paisley but not in the way you think. Take a look and see who won!