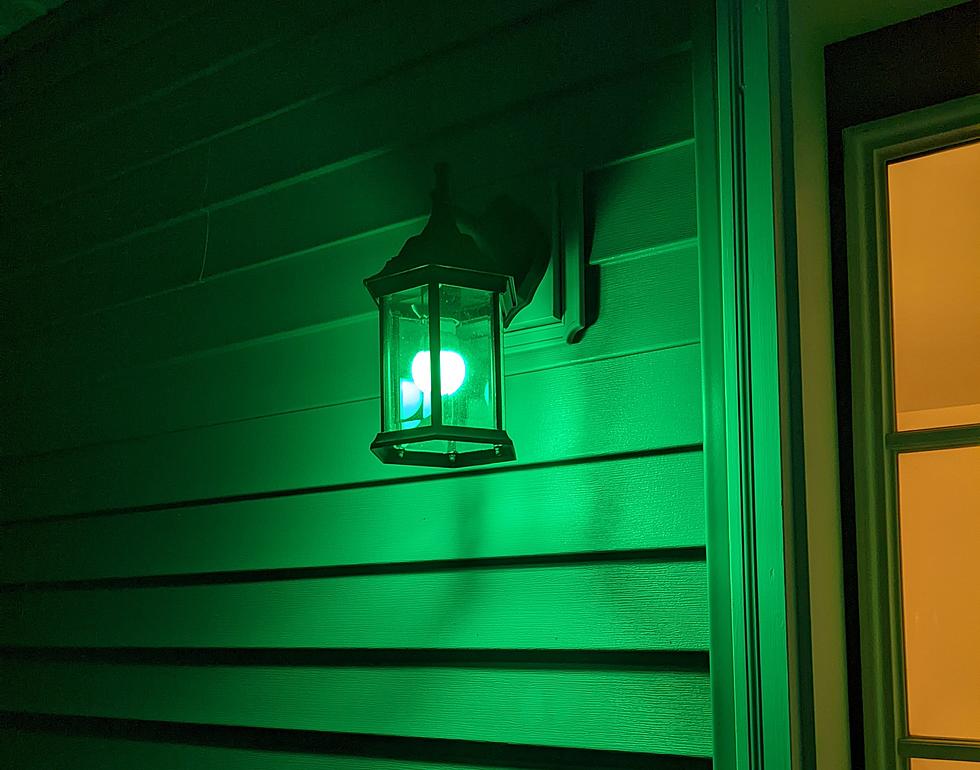 Green Capital Region Porch Light, Do You Know What It Really Means?
Chrissy Cavotta
As I drive around the Capital Region at night I still see some Christmas lights decorating a few homes. My first thought is, that looks really nice. My second thought is, have the owners died inside? Is that why their holiday lights are still up well past Valentine's Day?
On a more observant look, some of the lights I am seeing aren't Christmas lights at all. The houses you see with green lights on the porch or in the window are lit as a tribute, but for whom?
Typically the front porch in America is lit with a white light. So when I started noticing green lights around my neighborhood I got curious. Do these homes have something in common aside from the color they chose to welcome people? I went to a home expert, Bob Vila, to get some answers.
What started as Operation Green Light, or Greenlight a Vet, nearly 10 years ago has become a year round beacon for Americans that want to show support for the United States military.
Walmart started this campaign in 2013 with an initiative from their Veterans Welcome Home Commitment. Walmart have programs in place that offer support, job training and education for veterans and military families. The green light is a way to recognize our military, in and out of uniform.
So when you see the green, know that your neighbor is proud and thankful for what our military has done, and continues to do for us. As for other colors you might see on the front stoop. 
RED - If you have ever heard "Roxanne" by the Police you know that one meaning is when a prostitute is available for "business". Another take is a show of support for our firefighters. BLUE is support of law enforcement.
All of these are heartfelt tributes to those that protect, serve and save our families. A light bulb is the least we can do.
Police In New York Need Help Solving 7 Cold Cases Of Murdered Children
14 Rock Stars Who Served in the U.S. Military
A salute to veterans who served their country.
12 Dumb Reasons People Called 911
Most people who call the police or 911 usually are calling because they are in an emergency situation. Most people, not all people. Some people think that 911 is the perfect number to call to take care of every minor issue in their lives.