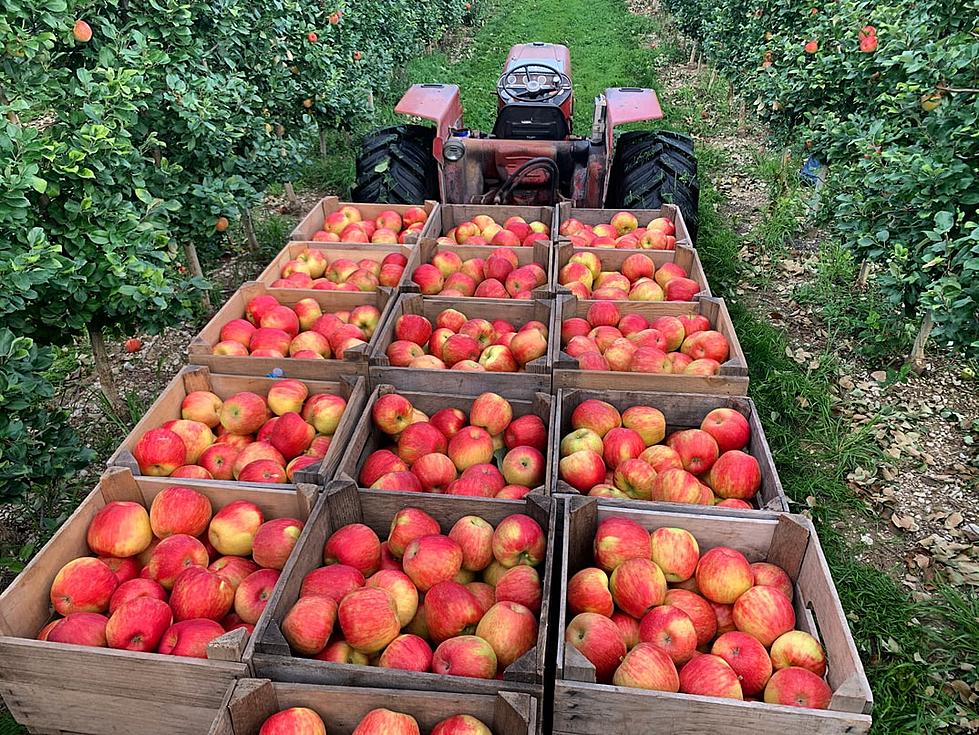 Ripe for the Pickin' – GNA Pranks Listener Accused of Stealing Apples
Photo: Unsplash.com
We got a great idea for a prank phone call from Angie, one our GNA listeners. She thought it would be funny if we called her husband Adam and questioned him about stealing apples on their most recent visit to the orchard.  While technically they didn't steal she did admit that they were a little wasteful,  taking a few bites from the fruit before discarding them.  Angie also told us that she and her husband joked about how the orchards are cracking down and how funny it would be if they got in trouble. Clearly, Adam was 'ripe for the picking' in our latest GNA Prank Phone Call!
If you think you know someone who needs to be pranked by The Phone Frauds, email Brian and Chrissy with an idea to mornings@wgna.com.
*GNA is not responsible for the pain and suffering as a result of being poked, prodded, giggled, laughed at, made fun of, and embarrassed as a result of the call!
25 Scrumptious, Bucket List Capital Region Burgers
If you are looking for the best of the best when it comes to burgers & cheeseburgers in the Capital Region, these your must-visit burger joints.