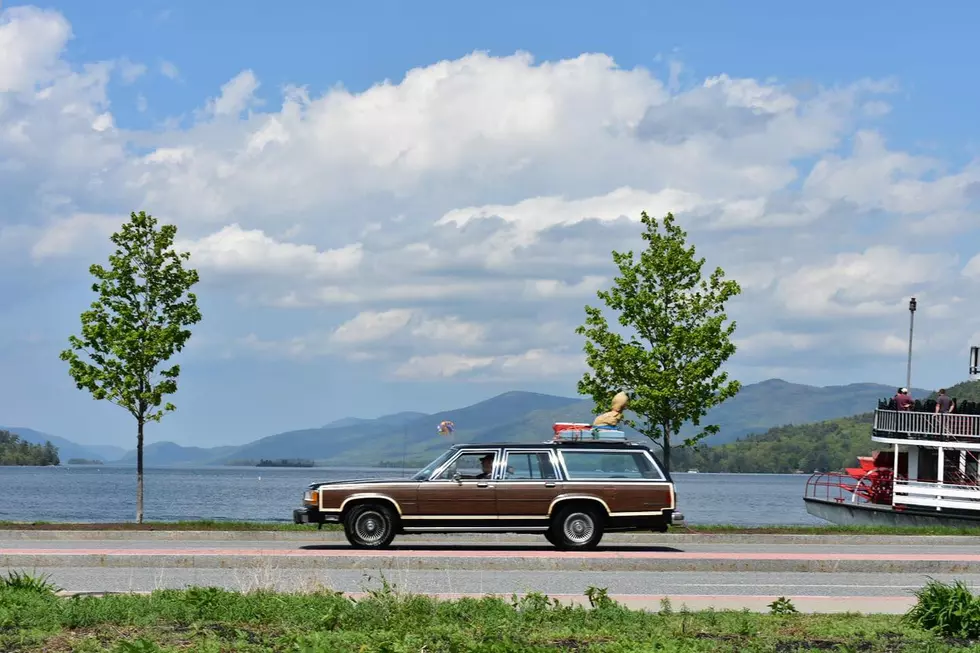 Glens Falls HS Students Go on a "National Lampoon Vacation" [PHOTO]
Credit: Lake George Family Truckster/Facebook
If you've been up in Lake George over the summer, the car may be familiar to you. Well, Glens Falls High School students spotted it and it made quite the prom picture.
I don't hide the fact that I love my Uncle's car obsession. If you're a fan of the National Lampoon movies starring Chevy Chase, then you'll be a fan too. I've written about his car before and how it quickly became a must-take picture when you're walking through Lake George Village.
Well, the truckster has its own Facebook page and recently he shared how he became part of the memories of a younger generation. Apparently, the Glens Falls High School Junior Prommers got a kick out of the truckster. Instead of having the beautiful Lake George as their backdrop, they decided on the Lake George Family Truckster.
If you want a picture of or a picture with the truckster, it'll be all over Lake George Village, make sure you share it on their Facebook page.