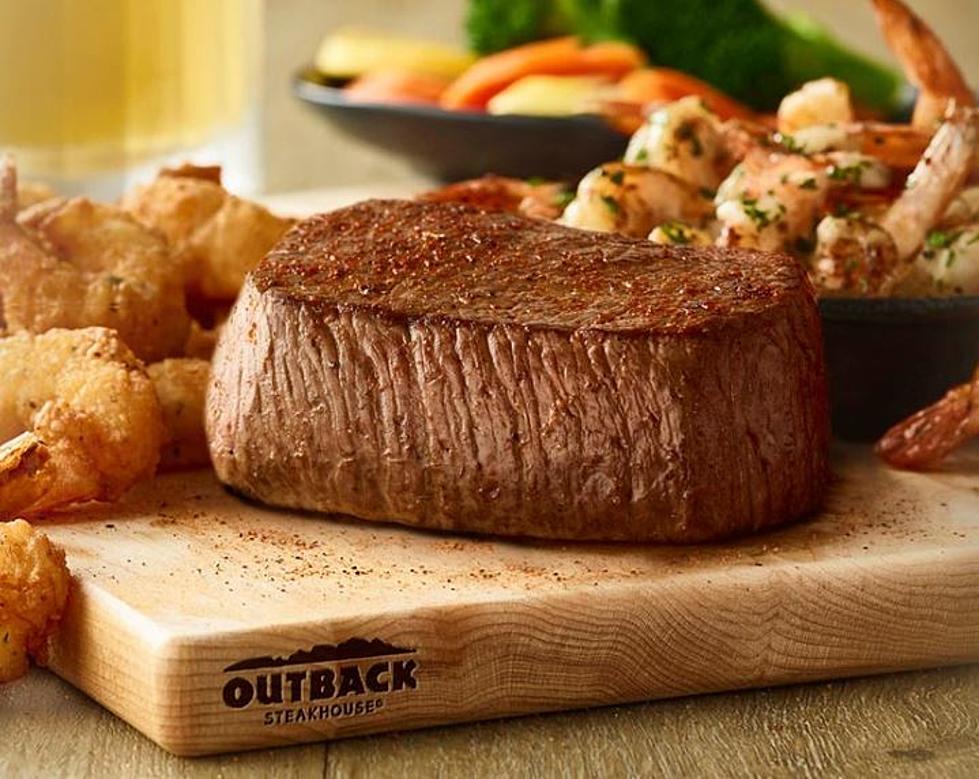 Free Steak At Outback Starts Today
www.outback.com
Starting today (Wednesday, September 25th) you can get a free steak from the Outback Steakhouse and get it delivered to your door. Here are the details. According to businessinsider.com, Outback Steakhouse has teamed up with delivery service, DoorDash to bring the delicious restaurant to your home. In celebration of the partnership, they are giving away up to fifty thousand steaks this week.
Starting today (Wednesday, September 25th) and running through Sunday (September 29th), you can get a free six-ounce center-cut sirloin steak. You must order at least twenty dollars worth of food from Outback Steakhouse by using the DoorDash app or their website. You must also use the code "STEAK" when you checkout to take advantage of the deal.
There are three locations in and around the Capital Region. There is an Outback Steakhouse on Route 9 in Queensbury, one on Wolf Road in Colonie and a third on Plank Road in Clifton Park. You can check the DoorDash app to make sure these Outback locations are participating in the free steak promotion.