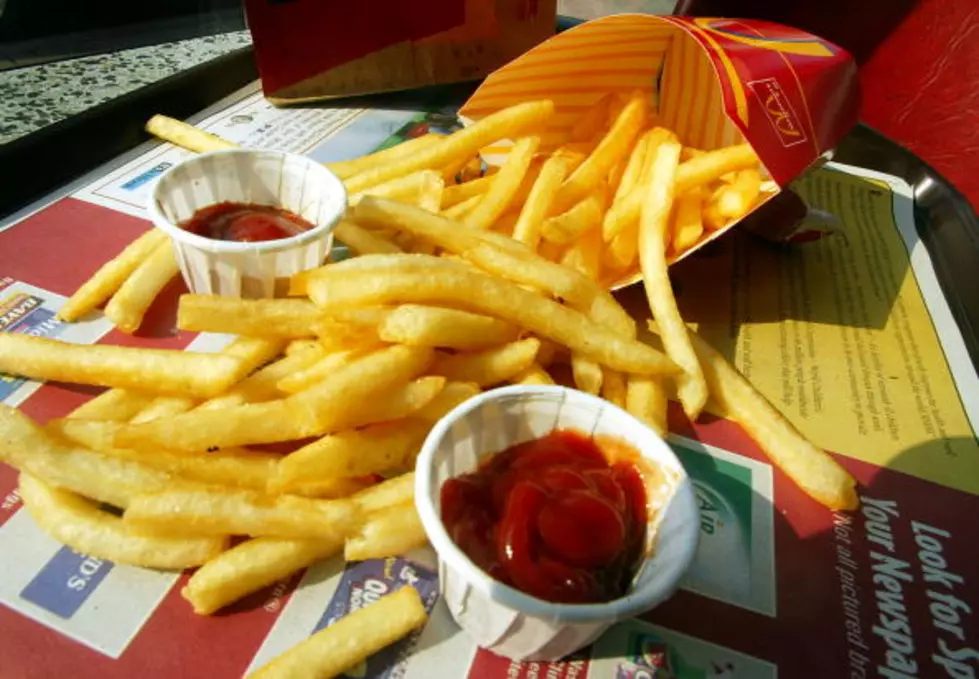 Getty Images
I love when anything is free, but when you tell me that I can get free french fries for the rest of the year, I can't sign up fast enough. Here's how you can take advantage of free fries. I have to admit that McDonald's french fries are my favorite fries. According to simplemost.com, we can all get these amazing fries for free every Friday for the rest of the year.
Here's how you can get them. You have to spend at least one dollar through the McDonald's mobile app. So you will need to download the app and register. McDonald's is trying to appeal to the younger generation. They are trying to make McDonald's easy to access and more convenient to order. Plus this incentive doesn't hurt.
This will also help McDonald's save on labor because the order will go directly to those preparing the food. The employees don't need to take an order at the counter or in the drive-thru window.
McDonald's started this deal on July 13 in celebration of National French Fry Day. The promotion is available every Friday through December 30.