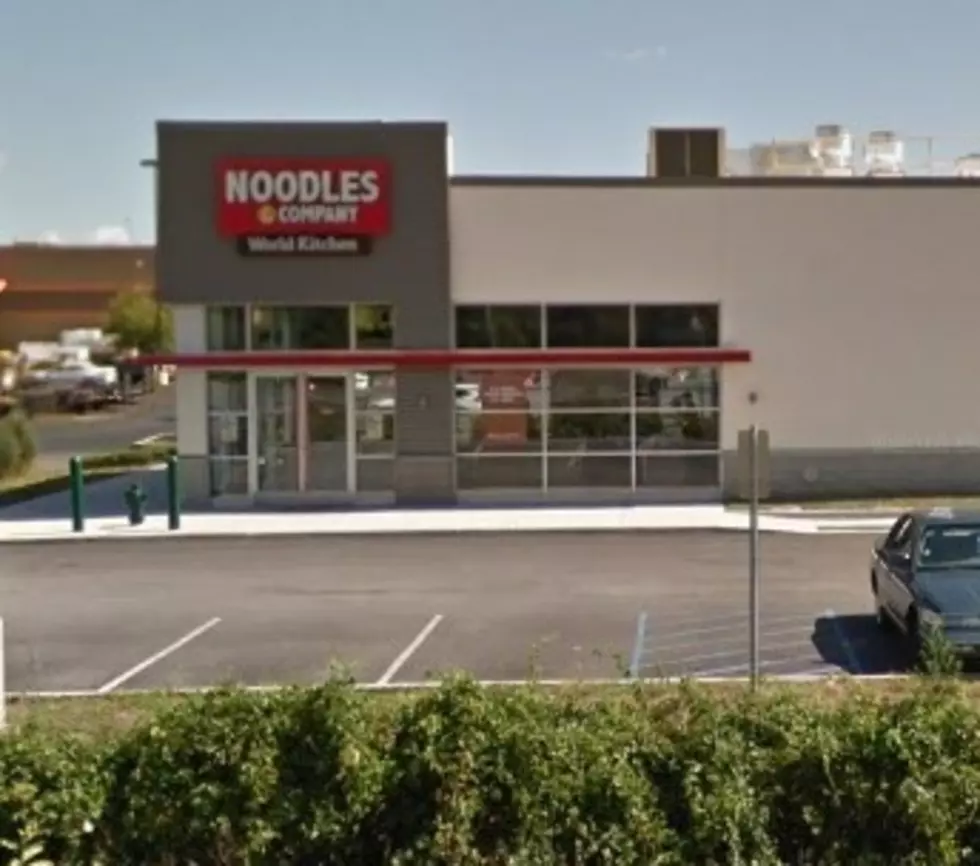 Could Noodles & Company Be Closing Albany Locations?
Credit: Google
The restaurant chain has announced they will be closing 55 'under-performing' locations.
As it is close to the WGNA studios in the Albany Pine Bush, Noodles & Company is one of my go to spots for lunch. Who doesn't love a good bowl of noodles? Well, hopefully, my Noodles & Company remains one of my go to lunch spots.
According to Albany Business Review, the chain has announced it will be closing 55 of it's 'under-performing' locations. The chain operates over 500 restaurants, and according to the article recently warned they may have to close more locations; they closed 16 in 2015. Noodles & Company has experienced a drop in revenues and wants to close the stores that are not doing so well so they can get back to making money instead of losing it.
So what does this mean for our 2 locations in Albany and Latham? That remains to be seen as the chain has yet to announce which locations will close. Based on the traffic I always see at the Albany location, I would have to imagine the Capital Region locations will continue to operate - fingers crossed!