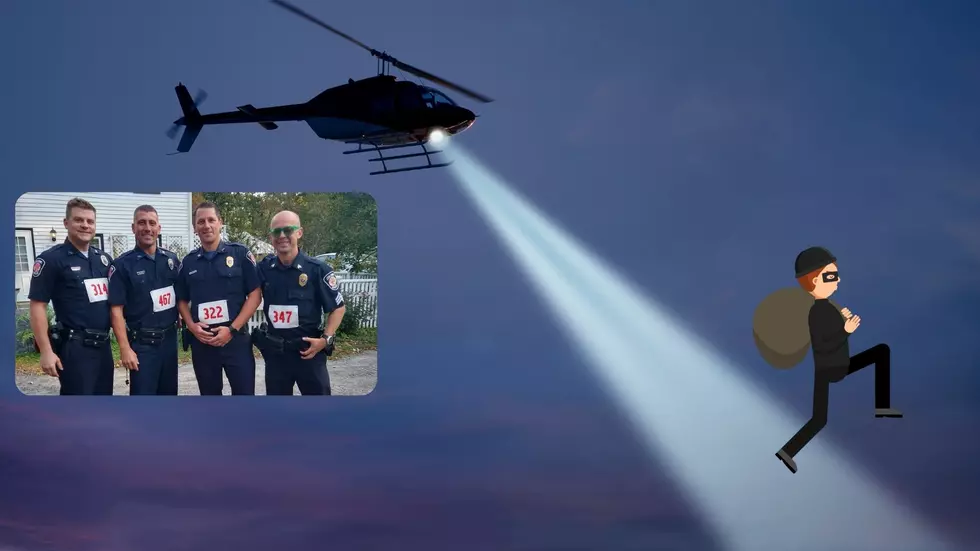 Colonie Police Want You to Run With Them, Not Away from Them!
Photo: Canva/ Colonie Police Facebook
This weekend, the men and women of the Colonie Police force are asking you to run with them, not away from them!
I think many of you would agree that this is a reasonable request considering how well trained they are in the art of hot pursuit.
On Sunday, the men and women of the area's largest police force will be leaving the badge and uniform at home, opting instead for shorts and sneakers.
It's a way for the Colonie Police to give back to the area they serve with their annual Cops for Kids Family 5K and Kids Fun Run, and all the details and registration information are below!
The feel-good event takes place this Sunday, June 5th at The Crossings in Colonie and the money goes to their DARE program.  The day starts with a 9:45 am Kids Fun Run happening right before the Family 5K  which is slated to start at 10 am on Sunday.
The Kids Fun Run is free for all kids 13-years-old and younger, while the Family 5K is only $25 per person.  Following the Family 5K,  there will be an award presentation after the 5K is complete for the top male and female runners of the day.
To be a part of either run, pre-registration is required.  You may register online now, or on Sunday morning before 930.  Click here for more information, or to register for either of the two races. 
Abandoned Hoffman's Playland! Once Beloved Place Now Heartwrenching View
WARNING: Under no circumstances should you enter this property. By doing so you risk bodily harm and/or prosecution for trespassing on private property.
Hoffman's Playland was an amusement park in Latham from 1952 until 2014. Even though many of the rides were relocated to Huck Finn's Playland in Albany, Hoffman's holds a soft spot in many Capital Region families' hearts. Take a look at the now-abandoned Hoffman's Playland.
See The World's Biggest Bounce House And More Coming To Ballston Spa
Big Bounce America
is coming to Ellm's Family Farm in Ballston Spa Friday, August 26th - Sunday, August 27th with four of their amazing bounce house attractions including the Guinness World Record Holding biggest bounce house, the Giant Bounce House, the Sports Bounce House, and the Air Space house. They offer bounce sessions for toddlers, juniors, bigger kids, and adults.
Check out these photos of the amazing bounce houses below!