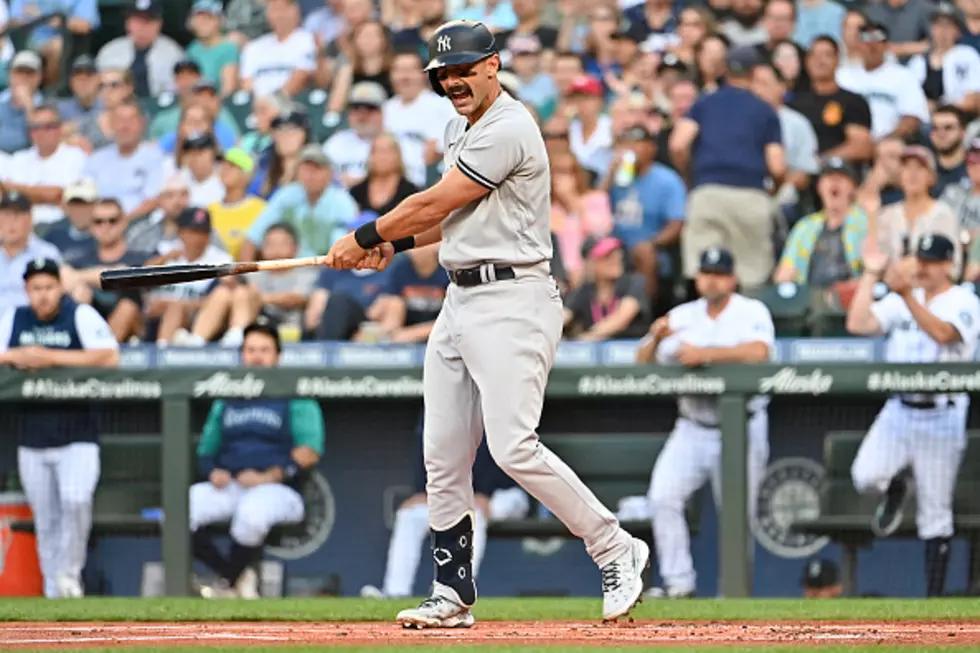 Carpenter's Break May Be A Nail In New York Yankees Stretch Run
Getty Images
The New York Yankees won 9-4 on Monday night over the Seattle Mariners, something the Pinstripes had not done in six days. Pitcher Jameson Taillon kept Seattle in check for most of the night. At the same time, the Bronx Bombers bats were pounding out 13 hits. However, the celebrated mid-August game came with a huge loss.
Hot swinging utility-player, turned full-time outfielder, Matt Carpenter, fouled a ball off his foot in the first inning fracturing a bone. The 36 year-old stayed in the game for the rest of the at-bat and was removed later on. Given the severity of the injury, Carpenter could easily be out for the season.
The gritty utility player is a tremendous loss for manager Aaron Boone and his squad. With outfielder/DH Giancarlo Stanton on the Injured List, Carpenter has been filling in admirably. His teammates know how important the former St. Louis Cardinal has been to their team. "There's no doubt in my mind he'll still make an impact on the team even when he's hurt. He's come in here right away and made an impact on a lot of people. He's not afraid to talk pitching with the pitchers. He's not afraid to give honest feedback. He's one of the best guys that I've been around and played with, so I wouldn't be surprised if he finds his way back and makes an impact," starting pitcher Jameson Taillon told espn.com.
How long will Carpenter be out? "I don't want to say a number because I just don't know, but I'm holding out hope that it'll be a situation where I could come back in the middle of September and can contribute towards a stretch run,'' Carpenter told espn.com. "So we'll see. I mean, that's my mindset is that I'll be back." Yankees fans, players and Aaron Boone all hope that mindset is correct. Matt Carpenter, his .305 batting average, 15 home runs and undeniable competitive spirit will be very tough shoes to fill over the last 7 weeks of the season.
Do You Know Any of the 2022 New York Born Top 10 Major League Players (RANKED)?
The top 10 RANKED MLB players in 2022 that were born in New York.
10 New York Jets That Can Lead Gang Green To The Playoffs
Can the New York Jets return to the NFL playoffs for the first time in more than a dozen years? Can Zach Wilson be the quarterback that GM Joe Douglas dreamed he would be? Can Sauce Gardner and Jermaine Johnson turn the Jets defense into a contender? That answer to "can" they is yes. The answer to "will" they may be yes as well!