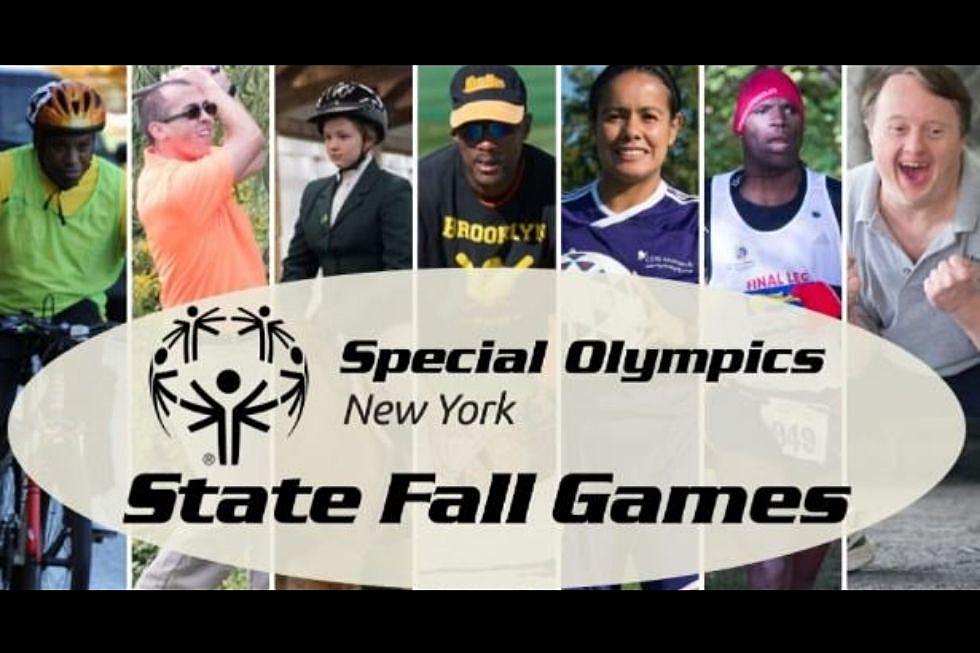 Capital Region Volunteers Needed For NY Special Olympics This Week
https://www.facebook.com/SpecialOlympicsNewYork/photos/a.406269316899/10159317498961900/
The largest chapter of the Special Olympics needs your help to make sure the Fall Games go off without a hitch. The Special Olympics New York Fall Games are being held in Glens Falls and are slated, to begin with, opening ceremonies this Friday, October 22nd. But they are in need of volunteers.
There are many cool things about volunteering to be part of the Special Olympics New York State Fall Games. Not only can you cheer on and support the amazing athletes that compete from across the state, but you can help set up, help with parking assistance, distribution of meals, assure safety, distribution of awards, and other specific venue needs. As you can guess, it's a huge undertaking and volunteers are an important part of having it run smoothly. You don't need any experience in sports but you must be vaccinated and registered in advance. Click HERE to volunteer.
According to Stacey Hengsterman the President and CEO of Special Olympics New York,
The 2021 State Fall Games will mark two very special milestones for our athletes, coaches, and fans. This will be our first Fall Games since we last held them in Glens Falls in 2015, and the first statewide competition we're able to host in-person since before the global health pandemic. I know I speak for our entire community when I say – thank you, Glens Falls!
Athletes from all over New York State will compete in various sports including bocce, cycling, golf, equestrian, soccer, softball, and cross-country running. The events are free and open to the public. They are being held in and around the Glens Falls area including Skidmore College, SUNY Adirondack, and other local parks. The events will take place all day Saturday with closing ceremonies at night.
LOOK: Here are the best small towns to live in across America