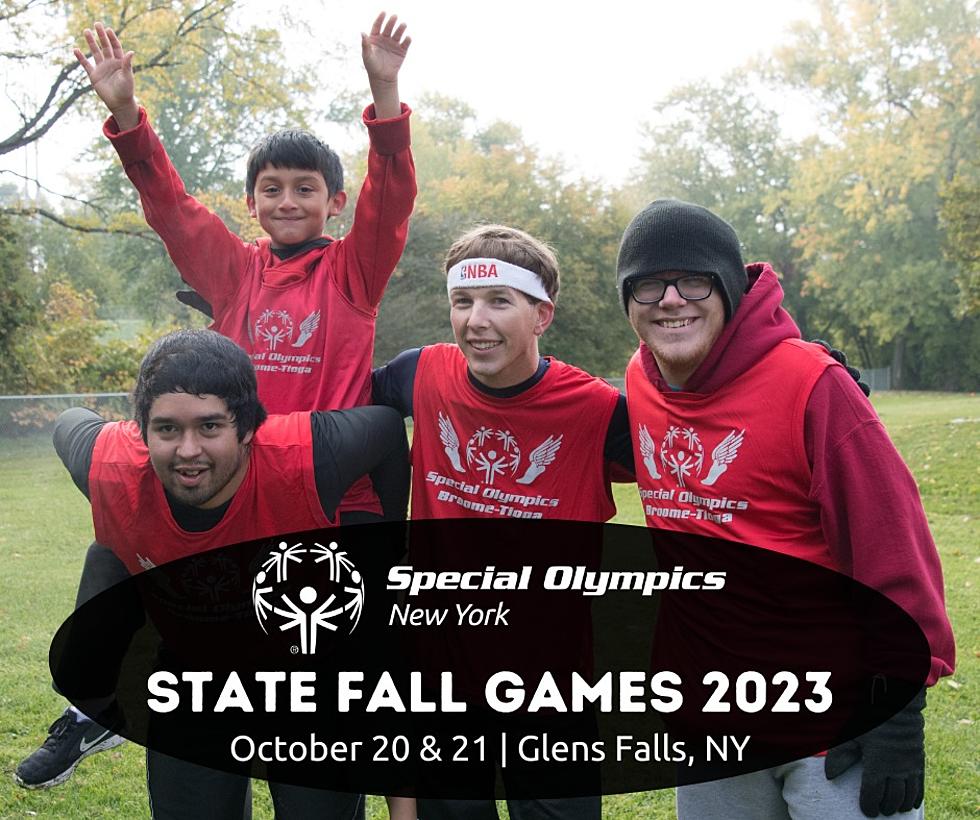 Upstate NY Fall Special Olympics Event Seeks Volunteers – Join The Team!
Special Olympics Facebook page
The largest chapter of the Special Olympics New York needs your help to make sure the Fall Games go off without a hitch.
Where Are The Special Olympics NY Fall Games Being Held?
Glens Falls will host this year's Special Olympics New York Fall Games. The city will be the backdrop for the games on October 20th and 21st.
The 2023 Special Olympics Fall Games are expected to bring one thousand athletes and coaches to Glens Falls from all over New York State.
Which Sports Do The Special Olympic Athletes Participate In?
The signature Special Olympics New York Opening Ceremonies will take place on October 20th in Glens Falls City Park. All of the sporting events will happen on Saturday, October 21st. There are seven sports being featured at these games. They are cross-country running, cycling, golf, equestrian, soccer, bocce, and softball.
There will be area elementary school students who will be part of the Special Olympics Young Athlete program. A meeting of the New York State Athlete Leadership Council will take place as well.
How Can You Volunteer?
There is a need for four hundred volunteers for the Special Olympic Fall Games. The jobs include set-up, breakdown, scorekeeping, registration, golf caddies, photographers, timers, and more. If you would like to volunteer, click HERE. Volunteers must be thirteen or older. Those 13-15 must be accompanied by an adult.
Glens Falls Mayor Bill Collins is a former employee of the Special Olympics New York. He said that this event is a highlight for the city. He also wants everyone to help.
I encourage everyone to come out and volunteer; there are jobs for individuals, families, and groups. And I encourage local businesses and employees to help Special Olympics New York offset the cost of the Games through sponsorship or selling 50/50 raffle tickets where they can.
8 Towns Near Upstate NY Ranked among USA's Best for Fall Foliage