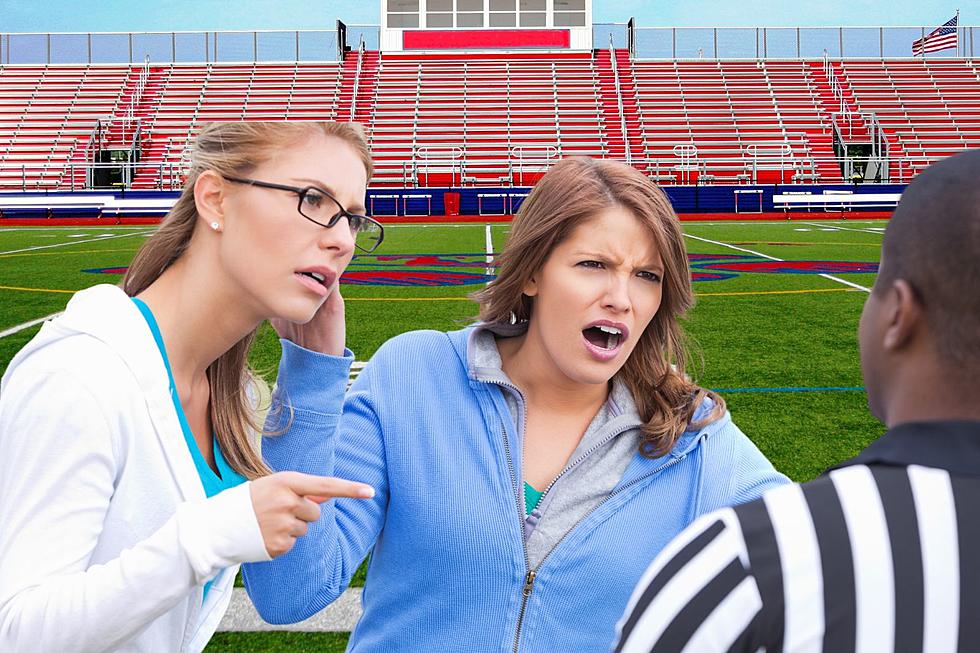 3 Strikes & You're Tossed Out of NY State School Sporting Events!
Canva
For years there has been a rule that protects referees and umpires from unruly coaches and players. Now a new rule implemented this year holds spectators and parents to the same standards. This means that fans can be tossed from games too.
What Is The New Rule?
The New York State Public High School Athletic Association (NYSPHSAA)/Section 2 has introduced a new rule for high school sports starting in 2023. This rule focuses on what happens when a spectator or a parent is kicked out of a high school game.
How Does The Rule Work?
If someone is removed from a game by an official, law enforcement, school staff, or a coach, they can't attend the next scheduled game in that sport. So, if you get kicked out, you have to sit out the next game. You're also not allowed to attend any other sports events until the next game you were supposed to sit out is over.
If they get ejected a second or third time in the same sport, the suspension gets even longer. For the third time, they won't be allowed to attend any games for the rest of the season, including playoffs.
It's sad to think that this rule has to be in place but it is meant to make sure everyone is on their best behavior at school games. Just keep in mind if you are unruly and you get kicked out, you'll miss the next game, and if you keep misbehaving, the penalties get harsher. It's all about promoting good sportsmanship and keeping things fair and fun for everyone.
The Ten Best Capital Region High Schools for Athletes in 2023
These are the ten best high schools in the Capital Region in 2023 for the up-and-coming student-athletes in your family.