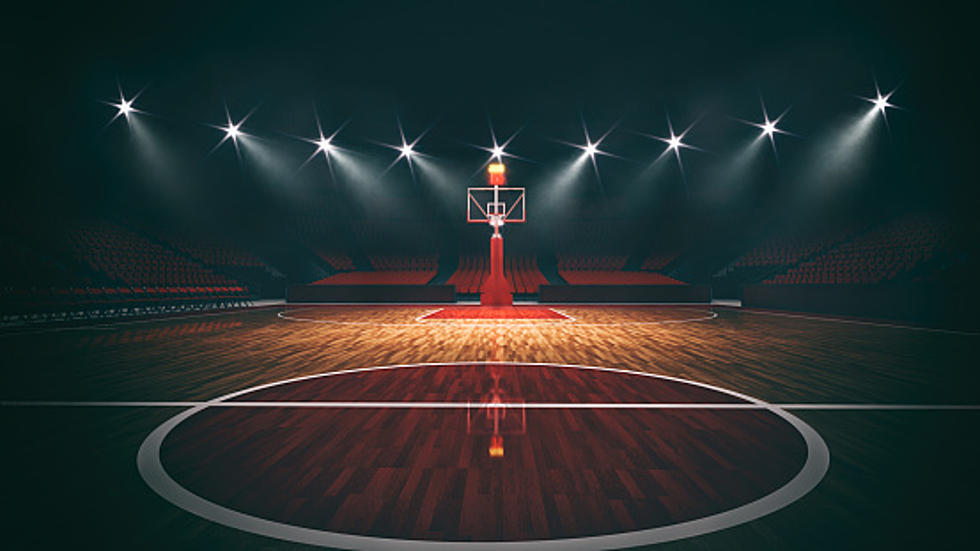 Capital Region Crowns Their High School Hoops Champions
Getty Images/iStockphoto
The high school basketball season can be long and grueling from November through March. Now add the lose and go home stress of any sectional tournament, and the result will be a ton of ups and downs. There are amazing accomplishments that haven't happened in 55 years and tremendous disappoints for teams that were basically expected to win. These boys and girls are 15 to 18 years old. When you get to this stage of the season, these student-athletes, along with their dedicated coaches have put a lot into this endeavor. It means more.
Let's start with Section 2 boys basketball champions! First in the Class AA, #1 seed, Green Tech took down #3 seed CBA 63-54, while the Class A champ #3 seed, Mekeel Christian ended #8 seed Gloversville's amazing run 64-30. In Class B, for the first time since 1967, #6 Icabod Crane, led by coach Will Ferguson, who joined The Drive with Charlie & Dan on Friday to preview his game, squeaked by #4 Catholic Central in a thriller 51-50.
In the Class CC, #1 Stillwater ran the table to beat #6 Greenwich 73-61, while in Class C, top ranked #1 Maple Hill got by #2 Fort Plain 64-60. #1 Stillwater will face #1 Maple Hill on Monday in the Class CC-C Playoff. That game will be a 6pm tip at Cohoes High School. In Class D, #4 St. Johnsville got by #2 Northville 52-45.
Let's go to the Section 2 girls basketball champs! First in Class AA, #3 seed Albany won their first championship in 9 years by knocking off top ranked #1 Shenendehowa 58-52, while in Class A #1 Averill Park kept rolling, as they stomped Burnt Hills 61-46. In Class B, #1 Schalmont shut down #6 Fonda 73-35, while in Class C, #1 Duanesburg didn't stop their bus, as they knocked off #2 Greenwich 64-47. In Class D, top ranked #1 Hartford got by #3 Spa Catholic 73-63. Congratulations to all of the student-athletes and coaches on amazing seasons. We look forward to the New York State Public High School Athletic Association Championships!
Here are All of the Capital Region Rock Concerts, and Beyond, Scheduled for 2022!
Updated regularly so keep checking back!