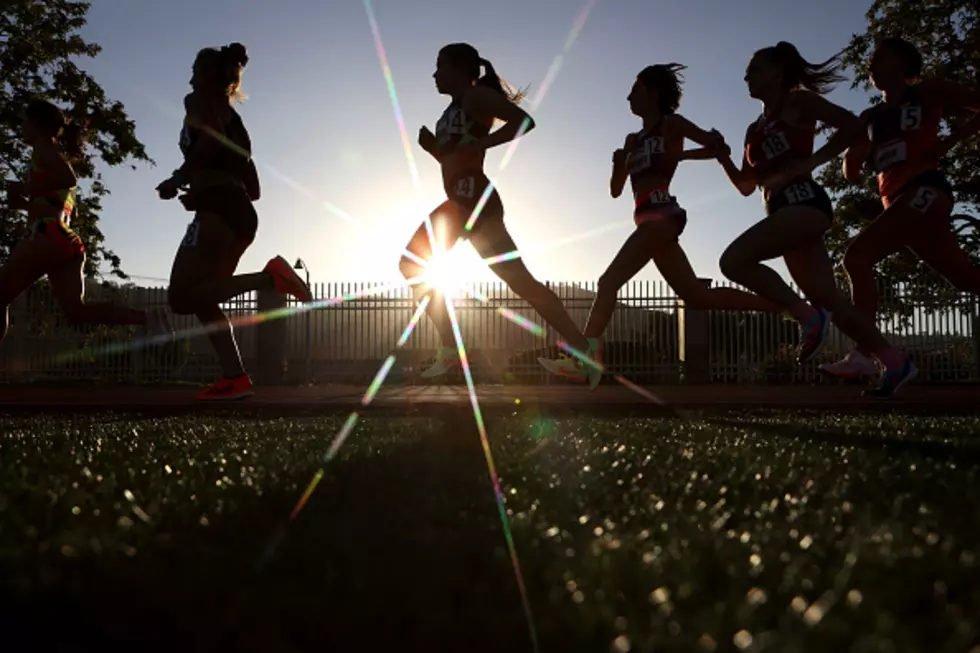 Is Albany High Treating Male & Female Athletes Differently?
Getty Images
Student-athlete administrative decisions can often be tricky. What seems to be an obvious answer, often comes with other complications. Gender equity is one of those issues. However, that is the job and you have to be as judicious according the rules and policies laid out by your school and the conference you participate in. The Albany School District Athletic Director is in one of those positions and from comments that were allegedly made, the coaches may be upset, as well as the student-athletes.
Friend of The Drive with Charlie & Dan, James Allen of the Albany Times Union, wrote about a controversy brewing on Washington Avenue over whether Albany High School girls' track and field athletes can wear sports bras without jerseys while training. Many programs allow female track & field student-athletes to wear approved sports bras while training.
According to James, during a period of hot temperatures, female members of the track team wanted to practice wearing sports bras, especially since their male counterparts were allowed to go shirtless. Albany School District Athletic Director Ashley Chapple felt differently. This is where it gets pretty complex. 13 members of the girls' track and field team were suspended on Friday. The Falcons, with just two female competitors remaining, did not score a point as a team Friday night at the Shenendehowa Invitational. Chapple stated the girls were suspended not because of the sports bra controversy but because they used vulgar language during an exchange at the lacrosse game. Therefore, they were suspended. Johnson, Kayla Huba and Alexis Arango, all members of the track team, said no foul language was used.
James Allen reported that Chapple asked girls in sports bras to leave practice last Thursday and the athletes complied. Jordan Johnson, a standout sophomore sprinter for the Falcons, started a petition Thursday and team members took a photo posing in their sports bras before leaving the school. That petition, posted on change.org, garnered more than 2,500 signatures as of Tuesday showing support for the girls' stance.
According to James Allen and timesunion.com, The sophomore Johnson said, "Wednesday, she (Athletic Director Ashley Chapple) confronted us about wearing sports bras and saying we couldn't (just) wear sports bras because we have male coaches. She said that before and she said us working out is a distraction. ... We have to cover up because male coaches are around."
If that was indeed what was said to the student-athlete, I question the intentions of the Athletic Director. I cannot imagine any administrator in 2022 saying that to a high school student. I've met plenty of coaches from Albany High School and they have all acted professionally during every encounter. As a coach, I would be furious if my school administrator questioned my integrity like that with students. Given the number of side stories to this bizarre incident, this is an issue that seems to have little to do with female student-athletes wearing sports bras, and more to do with the administrators and the coaches. Once again, the kids suffer.
Which Capital Region Counties Are Ranked The Healthiest In NY?
Can you live longer depending on where you live? This research says you can and ranks the healthiest counties in New York State. So, we broke it down to the Capital Region.
New York Colleges That Made The Top 50 Most Expensive In America
CBSNEWS.com did a Top 50 Most Expensive Colleges and Universities in America. Let's see which New York colleges made the list.