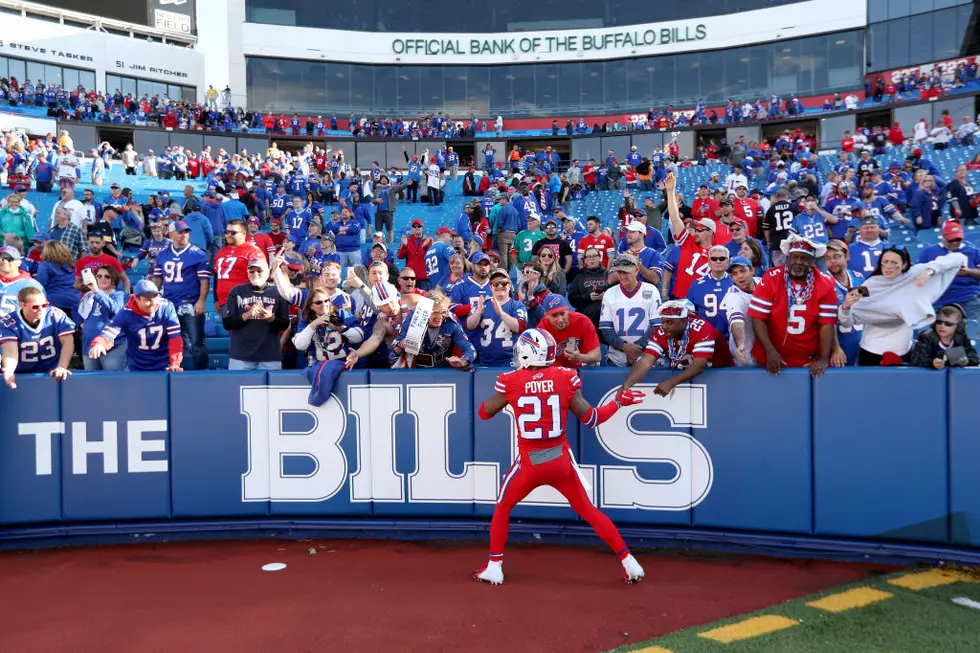 Bills Fans Must Be Vaccinated to Sit in The Stands
Getty Images
We are all hoping to be able to attend sporting events in the fall and no fan base is more anxious to get back in the stands than Bills Mafia. There is one stipulation, however when the season kicks off.
According to WKBW.com, if Erie County Executive Mark Poloncarz's plan is in place, to be able to fill the stands at Highmark Stadium (Bills Stadium) to capacity, all fans will have to be vaccinated. There are mixed feelings from season ticket holders and Bills fans. For one, they aren't quite sure how they will be able to prove it. Also, some wonder why a negative COVID-19 test isn't enough. But others are all for it saying that if all fans in the stands are vaccinated, they will feel safer attending the games.
Erie County Executive Mark Poloncarz says they will utilize New York's Excelsior Pass which is an app that shows proof of vaccination, the date you received it, and if it has expired. This will be shown as the fans enter the gates at the stadium for the Buffalo Bills games. The county executive says that the plan was announced now so that Bills fans have time to make an appointment to get their vaccines.
But Governor Andrew Cuomo stated that he doesn't believe that Mark Poloncarz's plan is legal. In order for this plan to go through, the governor said that the state would have to sign off on it.
Governor Andrew Cuomo said Wednesday he doesn't believe Poloncarz's plan is legal and says the state would have to sign off on it. But the county says the state does not have to sign off on the county's plan because the stadium lies in the county so it is their decision.
I am wondering how they will check everyone. What if there are fans that come from other states and Canada? Can they make them prove they are vaccinated?
CHECK IT OUT: 100 sports records and the stories behind them