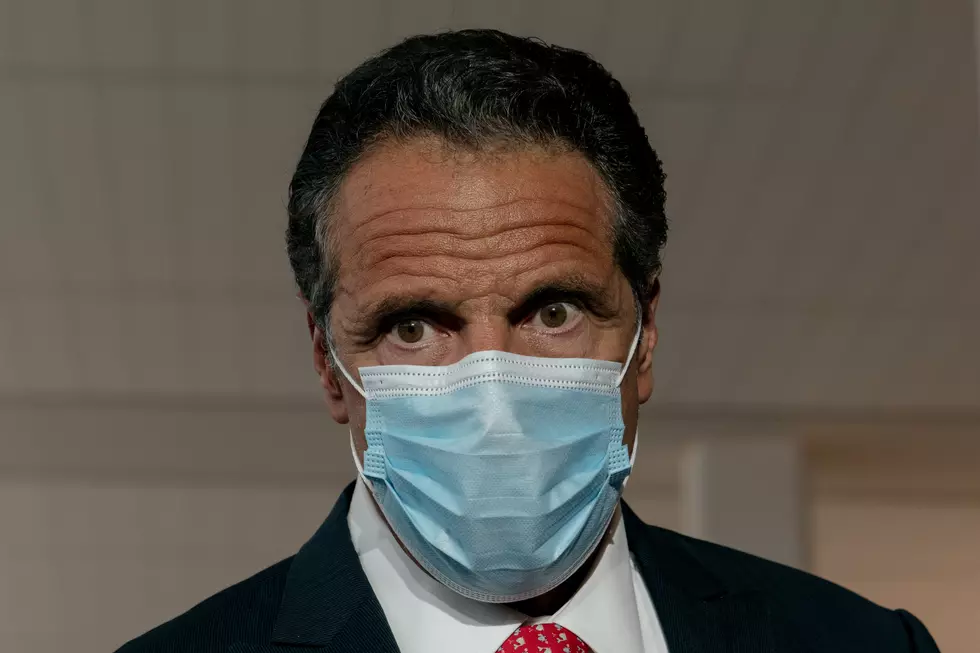 Gov Cuomo Calls Out 4 Cap Region Zip Codes-Low Vaccination Rates
Getty Images
Governor Cuomo is calling out New York state cities and towns that have the lowest vaccination rates. He wants to get everyone in New York state vaccinated to keep the COVID-19 rates down. There are one hundred seventeen zip codes that he called out with most of them being in the New York City area according to News Channel 13.
While Governor Cuomo did praise the seventy-five percent of New Yorkers who are vaccinated, he wanted to encourage the other twenty-five percent to get vaccinated now to protect against COVID-19 and the Delta variant. He also stated that seventy-two percent of the new positive cases in New York state are directly linked to the delta variant.
The Capital Region zip codes with the lowest vaccination rates are 12058 in Earlton, 12083 which consists of Greenville, Norton Hill, and Medusa, 12158 which is Selkirk, and 12815 in Brant Lake.
There are many cities and towns in the Capital Region that have higher than sixty-five percent vaccination rates. This number reflects those who have had at least one dose of the COVID-19 vaccine. The zip codes are 12118 and 12110 which is Mechanicville and Latham with a sixty-five percent, 12886 is Watertown at sixty-five point two percent, 12144 is Rensselaer with a sixty-five point six percent rate, 12208 Albany has a sixty-five point seven, 12009 in Altamont with a sixty-six percent vaccination rate, 12198 is Wyantskill with sixty-six point three percent, and 12040 in Cherry Plain has a sixty-six point four vaccination rate according to the New York State Health website.
New York state now has a COVID positivity rate of two-point two-eight percent. This is the first time in months that the positivity rate has gone above two percent. The seven-day average in the Capital Region has also gone up from two-point forty-four percent to two-point forty-seven percent.