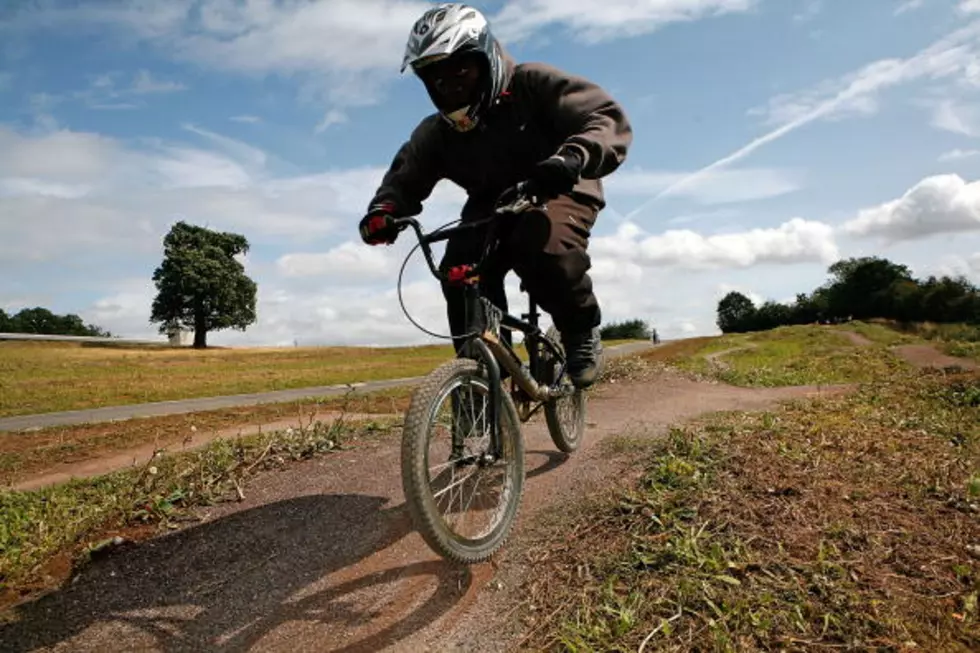 Bike Park Vandalism Leads To 2 Arrests
BMX rider Boris Johnson (Photo by Cate Gillon/Getty Images)
A BMX bike park that was set up for children, had some major damage when it was vandalized on Tuesday.
The Catamount BMX Park in Bennington, Vermont, which is in operated by volunteers and donations, had several banners destroyed with obscenities spray painted on them, damage to tables and damaged the park's food stand. Some of the new banners that were put up as recently as two weeks ago, had to be taken down. There was also a 'welcome' sign stolen from the park.
Many of the local businesses also helped put their time into the park and also donating equipment and materials. Along with being disheartened and being in disbelief, are the parents, the assistant director of the park, and the kids. The park was set up because many of the local children wanted it.
In the story from Newschannel 13, one of the upset parents mentioned that because of everything that was destroyed that the people and kids had put so much time into, has been taken away from them.
At first, Bennington Police didn't know who vandalized the park, but on Wednesday evening, that all changed. In the story from CBS 6 Albany, they arrested two suspects, but because of their ages, authorities can not give their names. Work has already begun to get the park back in shape, and are accepting donations from community members. If you'd like to help, you can send a check to the Town Of Bennington in care of Catamount BMX.