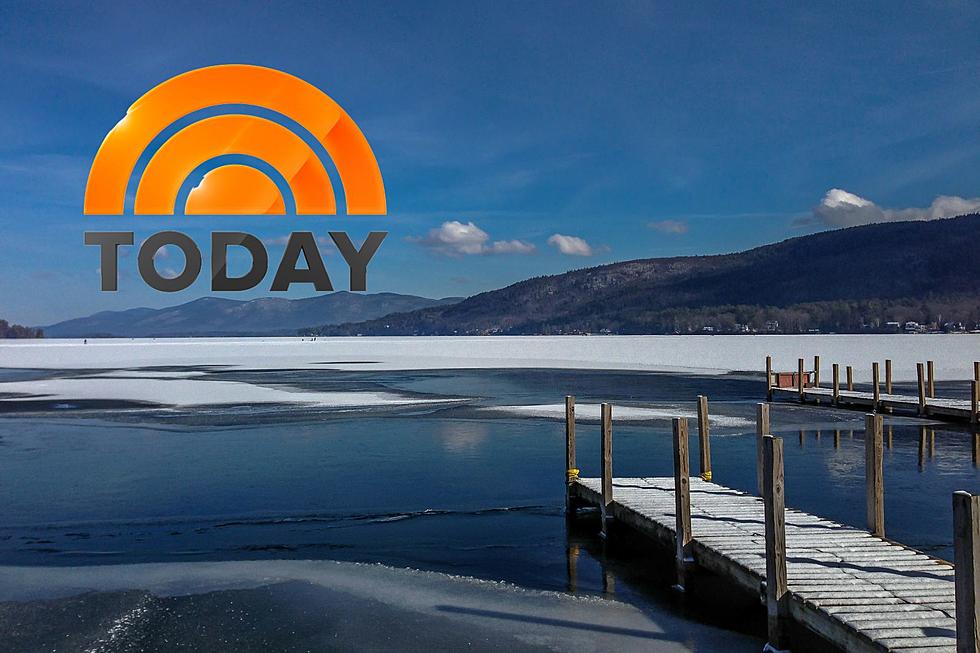 Be Part of NBC's Today Show Live From Lake George!
Canva Today Show Facebook page
NBC's TODAY Show will be heading up to Lake George to highlight the region next week! They will put a spotlight on the area and what it has to offer during the winter months. It's part of their "TODAY's Winter Escape" segment.
Why is The TODAY Show Coming to Lake George?
The segment is called "TODAY's Winter Escape" and they are highlighting different destinations across the country. They primarily focus on warm weather destinations. But Lake George is the only winter getaway on the list.
Where Will the TODAY Show Be?
The Lake George Regional Chamber of Commerce announced that the popular morning television show would be filming a live segment from the veranda at Fort Willliam Henry on Monday, February 20th.
They will be filming with beautiful Lake George as the backdrop. The Lake George Winter Carnival will have its hot chocolate bar set up as well.
When Will the TODAY Show Be There?
On Monday, February 20th WNYT NewsChannel 13 will broadcast their morning show live. The TODAY show is sending a producer and a camera crew. At 8:30 am, the TODAY anchors will introduce the segment and throw it to Chris Onorato who will interview Mayor Robert Blais. Mayor Blais is the country's longest-sever mayor. He has been in office for 52 years!
YOU Can Be a Part of the TODAY Show Live Segment
If you would like to attend and be in the crowd in the background during "TODAY's Winter Escape", you are asked to be at Fort William Henry, 48 Canada St. in Lake George, by 7:30 am. There will be limited parking at the Conference Center and public parking on Beach Road and Betty Little BLVD.
10 of the Best Rated Restaurants in the Heart of Lake George
From breakfast, lunch, and dinner to simple, casual, and a little classy, here are 10 places that have solid reviews, are reasonably priced, and have really good food. Oh, and they're also really close to everything in the heart of Lake George Village!