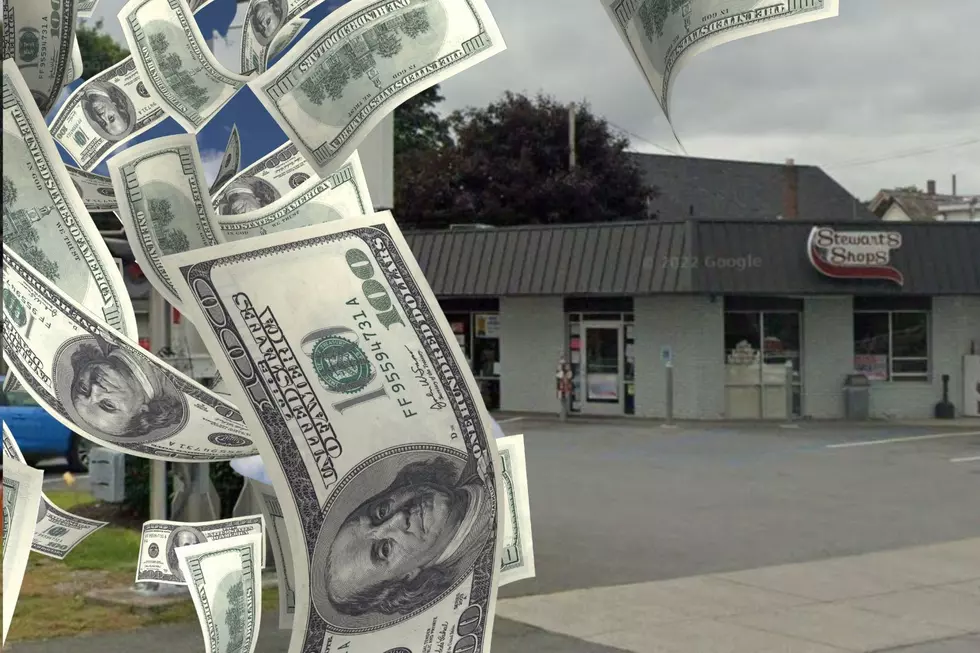 Another Stewart's in Saratoga County Has Big $34K Take 5 Winner!
Canva Google Maps
There have been three Take 5 winners in the Capital Region in the last month. Two of them have come from a Stewart's Shop in Saratoga County in the last week. This latest winner bought their ticket at a Stewart's Shop that is worth over thirty-four thousand dollars.
How Much Was the Winning Take 5 Ticket Worth?
The winning ticket for the Take 5 evening drawing on Monday, January 16th was worth $34,245. The lucky winner matched all five numbers. They were 2-3-27-28-33 and there was only one grand prize winner!
Where Was The Winning Take 5 Ticket Sold?
The winning ticket was sold in my old stomping grounds in Mechanicville. There are two Stewart's Shops in Mechanicville. The Stewart's Shop that sold the winner was at 301 Park Avenue. This is literally down the street from where I grew up!
There Have Been a Few Winners in the Capital Region
On Friday, January 13th a winning Take 5 grand prize ticket was sold at a Stewart's Shop in Ballston Spa worth $45,713.
Another Take 5 grand prize winner bought their ticket at the Lark Street Market located at 218 Lark Street in Albany on December 13th. That winning Take 5 ticket was worth $36,000!
How Do You Play The New York Lottery Take 5?
The Take 5 drawing takes place twice per day. It happens at 2:30 the afternoon and 10:30 pm. The numbers are drawn from a field of 1 through 39. You just pick five numbers and hope to match all five. The jackpot is determined by how many others have the winning numbers. If there is more than one winner, the jackpot is split.
SOLD! $3.2 Mil Modern Wilton Mansion w/Lap Pool, Golf Sim & Outdoor Oasis
This is a gorgeously modern custom home that sits on over 14 acres. There is a designer chef's kitchen with top-notch appliances, a beautiful center island, and an open dining room. There is also a custom bar and wine cellar. The basement features a home gym, an indoor lap pool, and a golf simulator! The backyard is the coolest part of the property. It really is an outdoor oasis. It has a heated saltwater pool, stone patio, outdoor kitchen, fire pit, and custom stone fireplace. It is a short drive to the Saratoga Race Course and Lake George. It was on the market for $3.5 Mil and after 5 months it sold for $3.2 Mil.