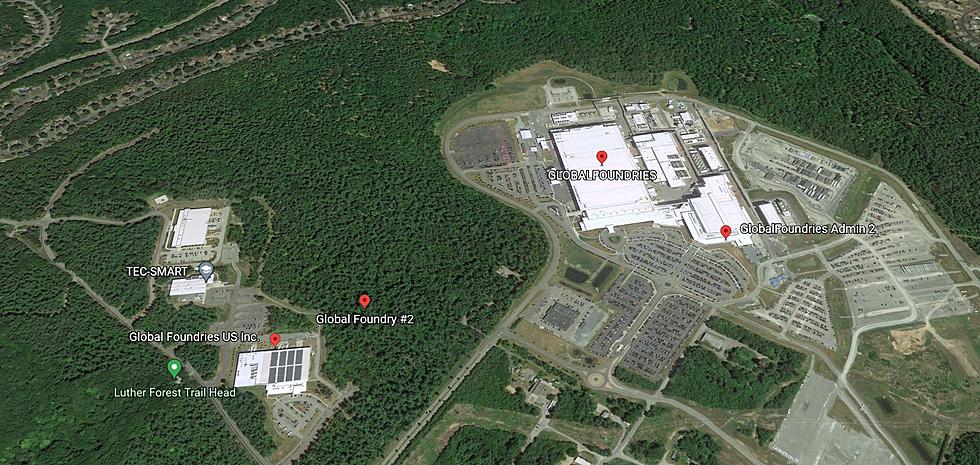 800 Acres & $13Mil Secures Company's Committment to Upstate NY
google earth
A major investment has been made into Saratoga County to the tune of thirteen million dollars for the purchase of eight hundred acres.
Where is this Blockbuster Land Deal?
There are eight hundred underdeveloped acres that have been sold in Saratoga County inside the Luther Forest Technology Campus.
Who Purchased the 800 Acres Inside the Luther Technology Campus?
It shouldn't be a surprise to anyone who knows the massive campus that employs thousands in that area of Saratoga County. GlobalFoundries is the proud new owner of the eight hundred acres in the Luther Technology Campus.
How Much Did GlobalFoundries Pay For the Land and What Are the Plans?
GlobalFoundries paid thirteen point two million dollars which average out to sixteen thousand dollars per acre. The land covers portions of Stillwater and Malta. The plan is to use this real estate needed to build a second computer chip factory.
They will build a 633,000-square-foot expansion. They are able to do so because GlobalFoundries is competing for a share of fifty-two billion dollars in federal funding to produce more computer chips in the U.S.
How Much Will The Second GlobalFoundries Factory Cost to Build?
Recently, GlobalFoundries received approval to build a second factory to increase production. The estimated cost is six to eight billion dollars according to the Albany Business Review.
Todd Kusnierz, the chairman of the Saratoga County Board of Supervisors said of this massive land transaction,
This reaffirms their commitment to Saratoga County and paints a positive forecast for economic development in our area."
He also added that the land will be used, not only for a second factory but will attract some of its suppliers to the Luther Forest Tech Park. This will also allow for more well-paying jobs in Saratoga County.
Price Reduced! Jaw-Dropping Saratoga Lake Mansion With Waterfall & Wine Cellar
This stunning mansion has been on the market for a while and now the price has been reduced. It was $8.9 million and then $7 million. Now it's $6.47 million. When looking through the pictures of this gorgeous mansion my jaw was on the floor. There is so much attention to detail and elegance throughout this home. It sits on 15 acres with breathtaking views of Saratoga Lake. Check out the outdoor patio complete with a pool house that actually I would be happy calling my home. There is a built-in barbeque and the pool has a beautiful stone waterfall!