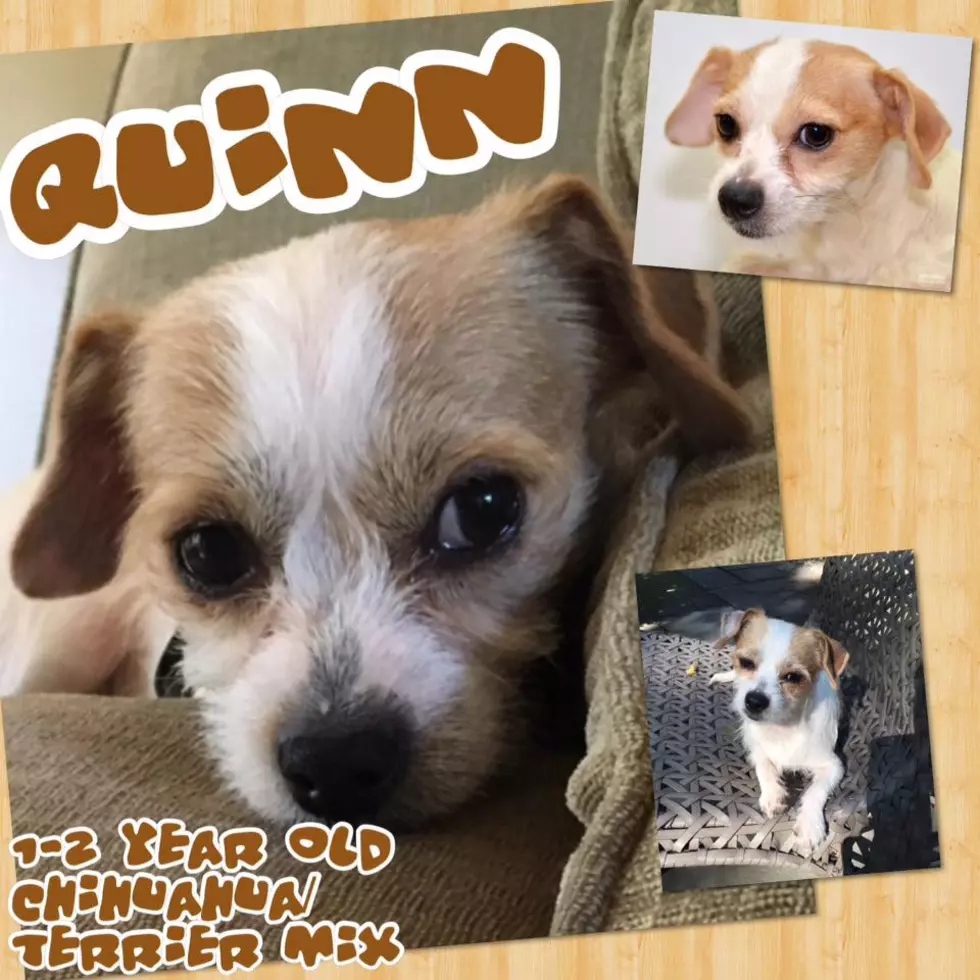 A Couple Of Little Dogs – Steve Caporizzo's Pet Connection
Pet Connection
Pet Connection is brought to you by our proud sponsor, Curtis Lumber, providing building materials to contractors and homeowners since 1890. Tune in every Thursday at 7:20 a.m. to hear the stories of incredible (and adoptable) pets. Let's take a look at the pets featured.
Quinn is an adorable chihuahua-terrier mix who is almost a year old. We saved from a horrible hoarding situation. So now he is looking for his own forever family to call his own.
Quinn, not surprisingly, adores other dogs and is wary of humans. But in the few short weeks since he has been in his foster home it is clear that he desperately wants to trust and has begun to do so. One day, with some time, Quinn will be able to finally understand there are people who live to give belly scratches, and kisses, and treats, and love.
A typical puppy, Quinn plays HARD - all day - He seems to enjoy car rides, going on walks, or chewing on a bone.
Sugar is a female chihuahua mix that is about 6-8 months old. They don't call me Sugar for nuthin'. I'm as sweet as can be and totally addictive. My story, like many other wonderful dogs, is a sad one. I lived my entire life in a basement with over 100 other dogs. I now spend my day exploring, playing with anyone who has the energy, napping, getting my legs and face nibbled by my best friend Aiden, looking for my foster mommy and then running away from her when she looks at me. I love EVERYONE and EVERYTHING - dogs, people....I even met some kittens and thought they were pretty cool, too. I'm hoping my new family will take me on walks, give me lots of love and attention, and show me this big, new, world I've just learned of. I'm also hoping there will be another dog in the house so I can play and burn off some of this puppy energy.
 If you are interested in either of these great pets please contact, Free To Be Me Rescue at  518-956-1804.