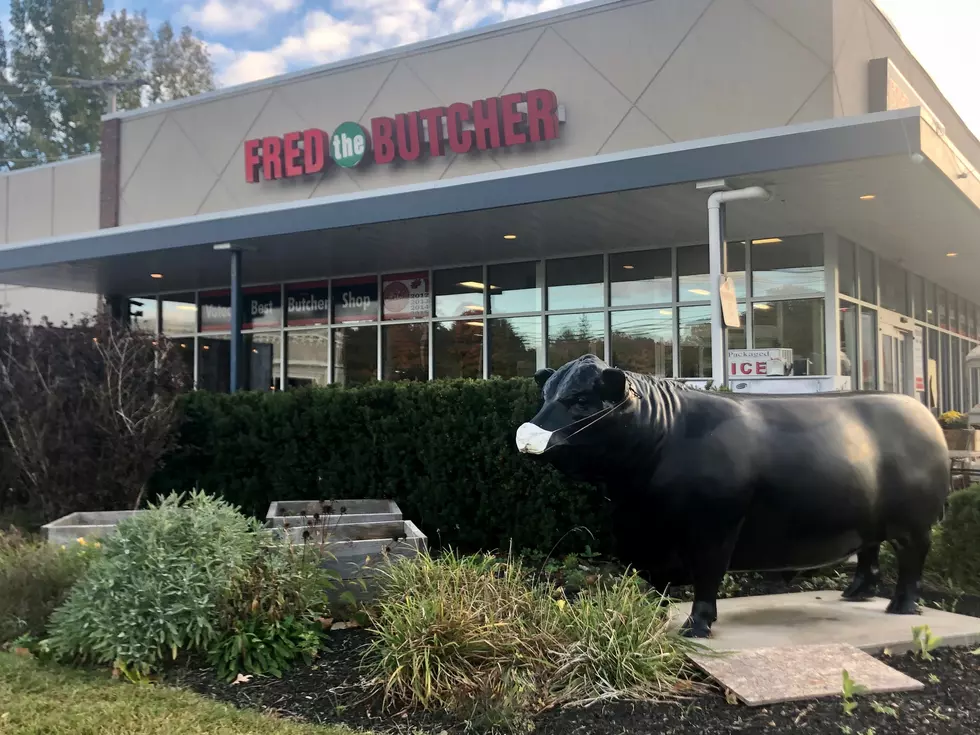 2nd Fred The Butcher Capital Region Location Opens Soon
Chrissy, Townsquare Media
We first heard back in October that we would be getting a second location for Fred The Butcher in the Capital Region. Now the renovations of the new building are almost complete and it will open a bit sooner than expected.
Fred the Butcher is finally getting a second location so more Capital Region meat lovers can enjoy the high standards and quality that Saratoga County has for years. Fred the Butcher's second location will be in New Scotland where another well-known butcher has retired after forty-six years. The opening date will be Friday, March 5th.
Growing up in Mechanicville, Fred the Butcher was part of my hometown. I remember when Fred got in trouble for an anatomically correct bull that he had on the roof of his shop. They are a great family and a great butcher shop. Eventually, they moved to a bigger location in Halfmoon. They have been open since 1979. It's nice to see such a wonderful family business expanding.
The new Fred the Butcher takes over the old Falvo's Meat Market and is located at 386 Maple Road in Slingerlands according to TimesUnion.com. The second location will be smaller than the Fred the Butcher Halfmoon store. It will be just twenty-five hundred square feet as opposed to the original store that is seventy-five hundred square feet. They would carry all of the products that they carry in Halfmoon. Of course, they would have their high-quality fresh meats, an in-house deli, dry-aged beef, produce, seafood, and other products Fred the Butcher is known for.
I am happy that Fred the Butcher is adding a second location so others in the Capital Region can experience the local gem that we have been enjoying for all these years.
"Towns