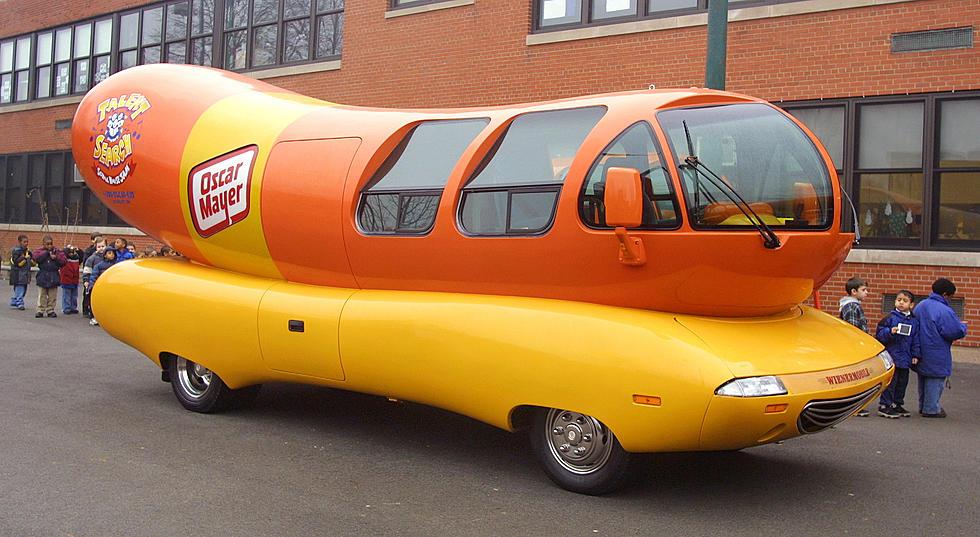 You Can Own the Wienermobile: For Sale Now!
Getty Images
You know the iconic Oscar Mayer Wienermobile, right? Have you ever wanted to own one? This is your chance!
I started seeing this For Sale website trending on Facebook and for good reason, they're selling the Wienermobile!
According to the website, the picture features two Oscar Mayer Wienermobiles alongside a Mr. Peanut car (which is not for sale). The company that owned the vehicles went bankrupt and the parent company of Oscar Mayer Canada allowed them to be sold as long as the logos aren't on it anymore.
The seller left two numbers to call because they said they're getting about 100 calls and hour and it's bogging down the phone. This is funny to me because who knew this many people would want to own two or even just one Oscar Mayer Wienermobile!
What really struck me funny was the vehicle break-down. Did you know the Wienermobile had a sunroof? It's also quite modernized with push-button start, parking assistant (which I'm sure you'll need), and a trailer hitch just in case you had something more you needed to bring with you than just this car.