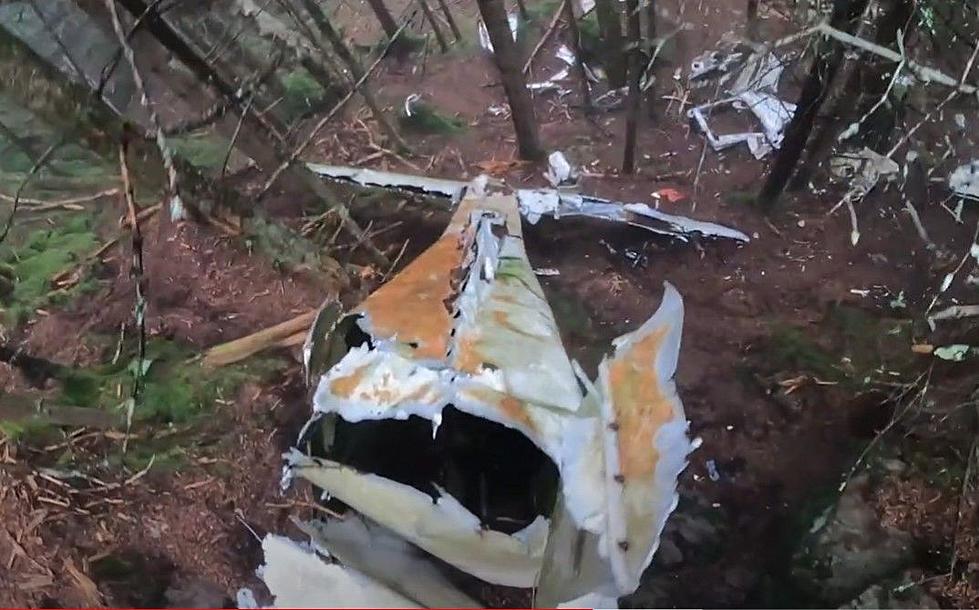 You Can Hike to the Site of These Two Catskill Mountain Plane Crashes
YouTube/jay creature
Hiking in Upstate New York is amazing. From "far as the eye can see" views from the high peaks to lush valleys covered with tall pines it's a hikers paradise.
Some hikes are more interesting than others like when you hike to an abandoned summer resort, like the long-abandoned Catskills Overlook Mountain House or the mysterious Catskill Throne Room. Finding something long lost in the woods is pretty awesome. That's leads us to the Kaaterskill High Peak north trail that leads to not one, but two plane crash sites from the 1980s.
Warning, parts of this trail are described as hard and treacherous. This is definitely the type of trail to be attempted by experienced hikers. Be on the lookout for snakes, bears, and other wildlife on the trail. From the description, at Catskill Mountaineer the hike to the first plane crash site is easier than the second.
So, how did these planes crash on Kaaterskill High Peak and what do the crash sites look like today? Keep scrolling and you'll get the story and lots of pictures. It's amazing that after more than 40 years so much wreckage is still there.
Check Out This Catskill Hiking Trail Where You Can Visit Two Plane Crash Sites
Be On The Lookout For These Three Venomous Snakes In New York
Dead Horse Bay A Macabre Treasure Hunt Of Bottles, Boats, And Bones