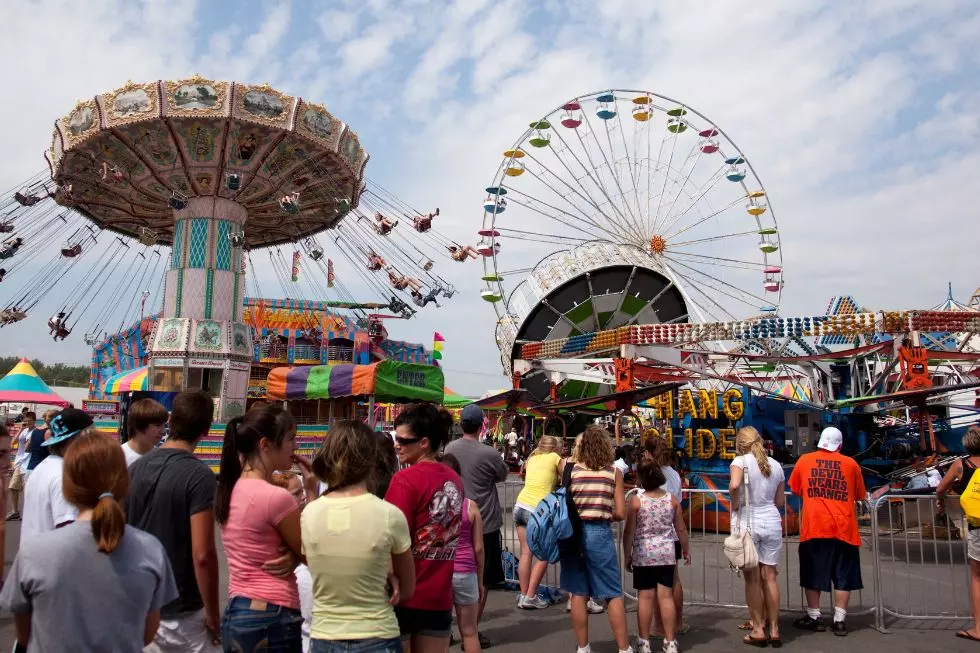 Yes! You Can Smoke Pot at the New York State Fair in Syracuse
Canva
Next month the Great New York State Fair in Syracuse will be underway. There are some amazing concerts, games, exhibits, and fair food plus if you are a recreational marijuana user, there's a place for you too.
You Can't Just Smoke Anywhere
The Great New York State Fair has strict no-smoking policies in all of the buildings on the fairgrounds and throughout most other areas. However, there will be six designated areas for smoking both tobacco and marijuana. These will be located around the perimeter of the entire New York State Fairgrounds. The law states that, since smoking marijuana is legal in the state, there must be designated areas for both tobacco and marijuana smoking.
According to WHAM, parents are glad the areas are on the perimeter of the fairgrounds. Parent Richard Wood said,
If there are separate areas and, you know, where they are, you can stay away from those areas, especially if you have kids and you want to keep them away from that.
Many fairgoers hope that wherever the designated areas are that they don't affect everyone who is walking by or trying to get into the fair. The six designated smoking areas have not been announced yet and the organizers say that they will post them on the Great New York State Fair website soon.
Sean Hennessey who is the Interim Fair Director understands that people are worried about smoking near kids. He said that security will be sure to enforce the smoking areas and the rules.
The Great New York State Fair kicks off on August 24th and runs through September 5th. You can get tickets now by clicking HERE.
Abandoned Hoffman's Playland! Once Beloved Place Now Heartwrenching View
WARNING: Under no circumstances should you enter this property. By doing so you risk bodily harm and/or prosecution for trespassing on private property.
Hoffman's Playland was an amusement park in Latham from 1952 until 2014. Even though many of the rides were relocated to Huck Finn's Playland in Albany, Hoffman's holds a soft spot in many Capital Region families' hearts. Take a look at the now-abandoned Hoffman's Playland.