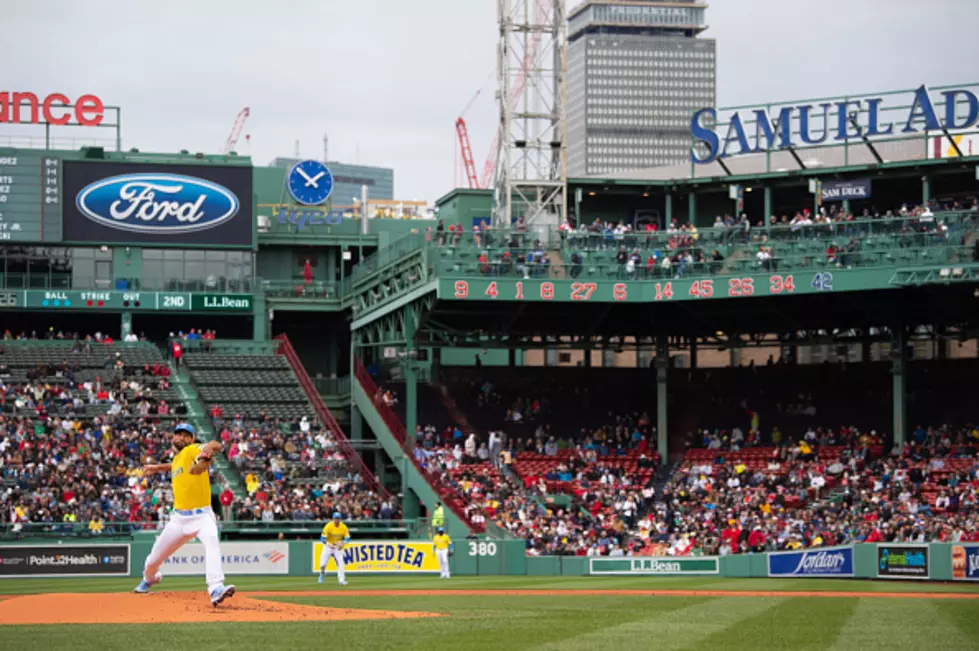 Which Red Sox Pitchers Could Be New York Mets Trade Targets?
Getty Images
Thursday afternoon, prior to the New York defeating the St. Louis Cardinal by a score of 7-6, on a walk-off moon-shot by the polar bear, Pete Alonso, the Mets announced that Max Scherzer would be out for 6 to 8 weeks. Scherzer removed himself from the game in the middle of a batter with 2 outs in the 6th inning. Even though they are in first place and twelve games over .500, the Amazin's need pitching help.
The $40 million right-hander became the third major portion of the Mets rotation to go down in 2022. Jacob deGrom is out until, most likely, the All Star break. Tylor Magill, the sensation that so aptly bailed the Mets out of a hole when deGrom went down last year, is on the shelf for at least another few weeks. And now Scherzer is out.
The Mets need some help and the word is that the Boston Red Sox maybe be ready to move some players. It would be hard to fathom that Red Sox president Chaim Bloom is willing to wave the surrender flag in mid-May. ESPN's Buster Olney joined The Drive with Charlie & Dan on Thursday. Olney said that there are two pitchers on the Red Sox roster that would transition nicely into the Mets rotation and could probably be had at this juncture of the season.
Coincidentally, both have already pitched for the Mets, Michael Wacha and Rich Hill. Wacha is 39 years-old. Hill is 42 years old, which may suggest why the Red Sox would be willing to move either one of them in May. Their gas may be moving towards empty and Bloom figures he could get a prospect or two with full tanks.
Mets general manager Billy Eppler has been given his marching orders to make the best baseball decisions to win a championship and worry about the costs laster by his billionaire boss, Steve Cohen. Wacha nor Hill shouldn't cost very much, I would think one low end prospect. However, every other team in the Major Leagues knows Eppler's orders, as well as bank account, and may raise the price of gas for a stopgap pitcher.
Ten More NY Yankees' Players You Didn't Know Were Arrested
Following up on a previous story, here are ten other members of the NY Yankees' organization who had trouble with the law before, during or after their careers.
Which Capital Region Counties Are Ranked The Healthiest In NY?
Can you live longer depending on where you live? This research says you can and ranks the healthiest counties in New York State. So, we broke it down to the Capital Region.