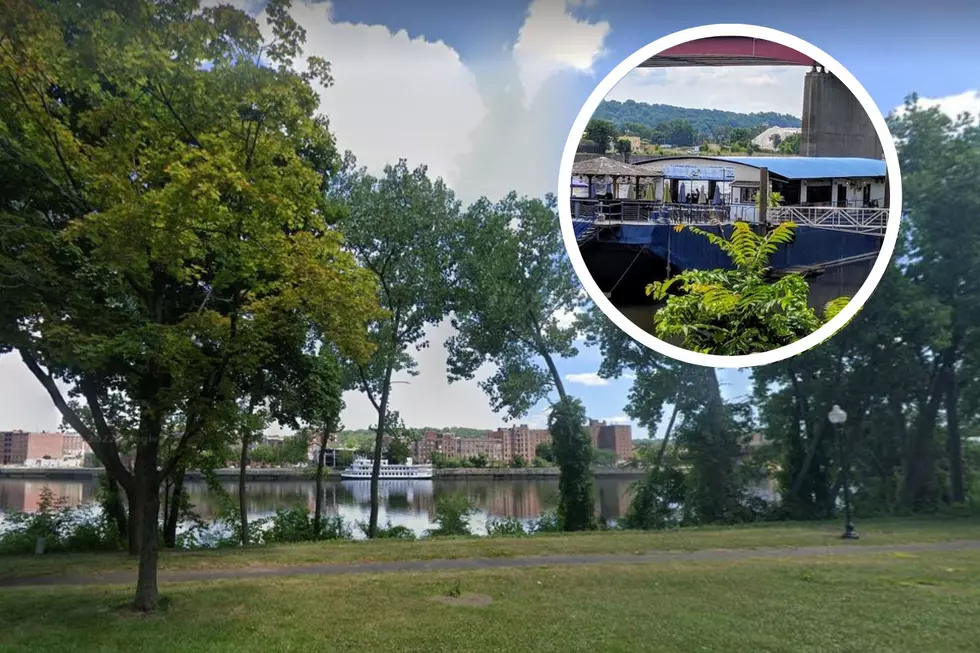 Watervliet Riverfront Overhaul! Old Rusty Anchor Bar Being Replaced
google maps-Canva
There is a major overhaul happening along the Hudson River in Watervliet. Hudson Shores Park will be revamped and there will be a new restaurant built near where the old Rusty Anchor Bar once was.
What's Happening at Hudson Shores Park in Watervliet?
There will be one hundred fifty docks installed in the area. The new docks will allow boat tours to attract more people to that section of Watervliet. The park has picnic tables and a pavilion, bathrooms, a paved walkway, and a boathouse that is used by RPI and Emma Willard's rowing teams.
The docks will allow Hudson Cruises Inc. to operate a tour boat. They will dock at Hudson Shores Park this summer.
What New Restaurant Will Replace the Old Rusty Anchor Bar?
The Rusty Anchor Restaurant and Bar was actually a floating barge that used to have good food and great happy hours. In January 2019 there was an ice jam in the Hudson River that caused the Rusty Anchor to break free from its moorings and float down the river. It eventually crashed into the Livingston Avenue Bridge in Albany.
Watervliet is hoping to bring in a new restaurant on land near the site of the Rusty Anchor. It would have a deck that will overlook the river.
They are planning on elevating the structure on piers with a finished floor elevation that will be above the one-hundred-year flood line according to the Albany Business Review.
Proposals for the restaurant are due in Watervliet City Hall by 2 p.m. on Aug. 24th.
Look! Mansion w/Breathtaking Views of Lake George Sold for $4.2 Million
This three-story mansion is a 7100 sq ft custom home on Lake George. There are granite floors throughout along with 7 bedrooms all with views of Lake George. Gorgeous floor-to-ceiling windows from all rooms allow for breathtaking views of Lake George. There are over 100 feet of direct lakefront complete with a sandy beach. There is a custom stone patio, propane firepit, boathouse, and deck. Check it out!