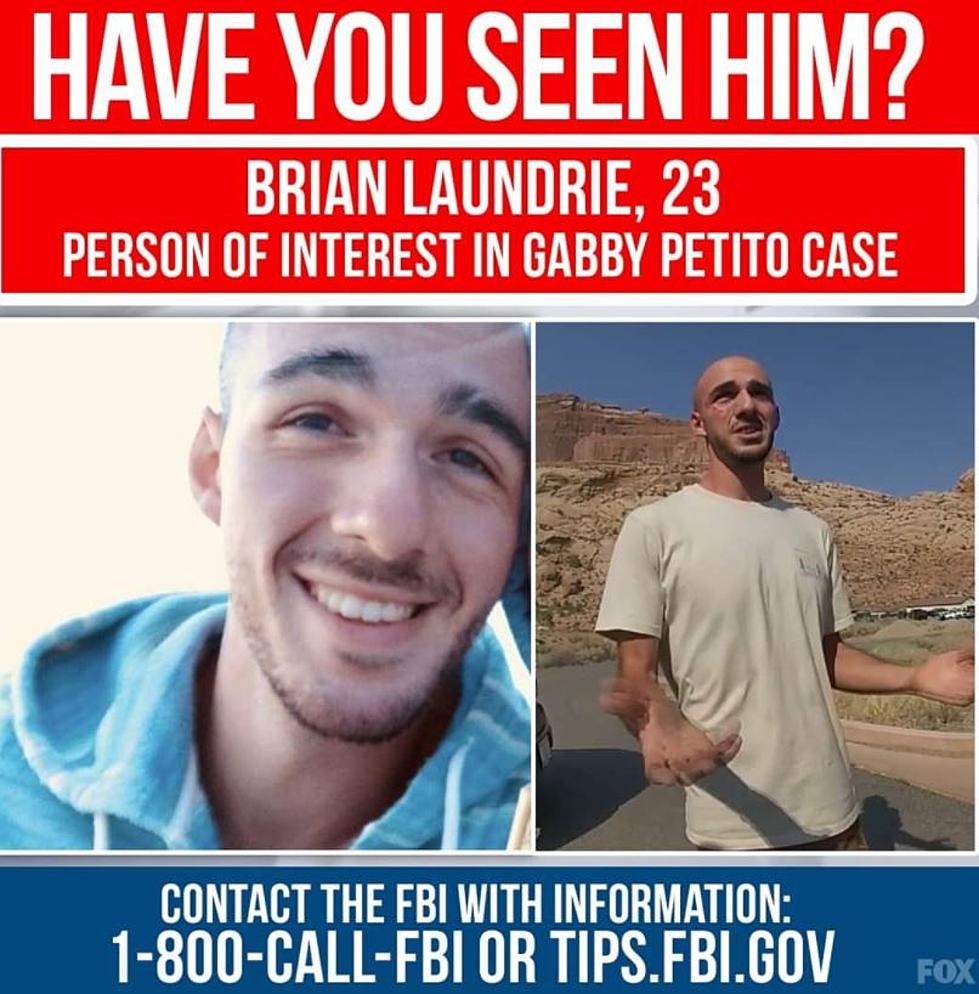 Was Brian Laundrie Spotted in Capital Region Backyard? FBI Called in
Photo: Rockland County Sheriff's Facebook Page
I am taking an FBI Citizens Academy course and was fascinated to learn about a lead the FBI in Albany received. The tipster thought he saw someone resembling Brian Laundrie in the backyard of a Capital Region home. We learned in class how the FBI was called in and what steps they took to find out if they had their man.
We all know the story by now that Brian Laundrie is a person of interest in the murder of Gabby Petito. He has been on the run for weeks and it seems that his parents gave him a four-day headstart. There have been sightings all over Florida and now in the Appalachian Trail. But there was one potential sighting of Laundrie right here in the Capital Region.
While being part of the FBI Citizens Academy, we are learning how leads are followed and some procedures are done. Although the FBI agents teaching our class aren't allowed to go into detail about this particular case, they did have a potential sighting of Brian Laundrie here.
FBI Agent Mike told us that they had received a call from local law enforcement (wouldn't divulge which city/town) that a landscaper had seen someone resembling Brian Laundrie while he was mowing a neighbor's lawn. He stated that he did a couple of drive-bys on his lawnmower and the man was sitting on the deck. Something didn't sit well with the landscaper so he called local authorities. The FBI was informed so they drove to the home and noticed there was a car in the driveway that had Florida plates. When they ran the plates, they were registered to a rental car company. Still suspicious, they did surveillance on the house for twenty-four hours. They had no cause to knock on the door and they didn't want to spook the residents in case it was Brian Laundrie. Eventually, the suspicious individual left the home and local police pulled him over down the street. Although the man did resemble Brian Laundrie, police were able to confirm the man's identity and let him go.
I think it's awesome that the landscaper saw something and said something. I also think it's great that local law enforcement and the FBI worked together to make sure the Capital Region wasn't harboring a criminal.
Here's hoping they can find Brian Laundrie, wherever he may be, and bring him to justice.
25 True Crime Locations: What Do They Look Like Today?
Below, find out where 25 of the most infamous crimes in history took place — and what the locations are used for today. (If they've been left standing.)