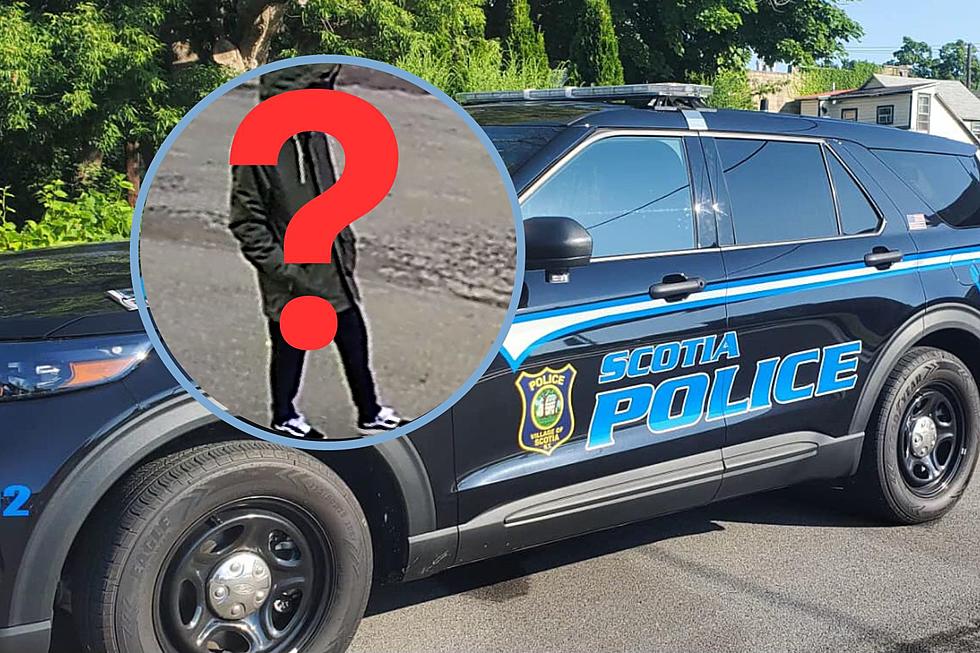 Wanted In an Upstate NY Robbery at Gunpoint! Can You ID This Suspect?[PIC]
Village of Scotia Police Facebook page
Police in Scotia-Glenville are asking for the public's help in a carjacking incident that happened on Friday morning.
Scotia police a still searching for a suspect who approached a victim from behind and threatened him with a handgun. Then the unknown person forced his way into that person's vehicle and drove away toward North Ballston Avenue (Route 50).
According to Scotia Police, it took place around 11 am on Friday, November 10th near Bruce Street.
Have You Seen This Person?
The Scotia Police released an image from a surveillance camera that showed the suspect in a light green hooded coat with their face covered wearing dark-colored pants, and shoes that were white with a darker color.
The vehicle that the suspect fled in was located abandoned in Cambridge Manor a short time later.
Scotia Police Chief Daniel Harrigan said that they deem this a random event and they are hoping the public can help them identify the suspect in the surveillance video.
If you have any information please contact police at 518-374-3110 xt 3267
11 of New York's Most Wanted Criminals with Upstate Connections
Below are individuals with ties to the Capital Region and Upstate New York. They have been designated as some of New York's Most Wanted Fugitives and should be considered ARMED and DANGEROUS.