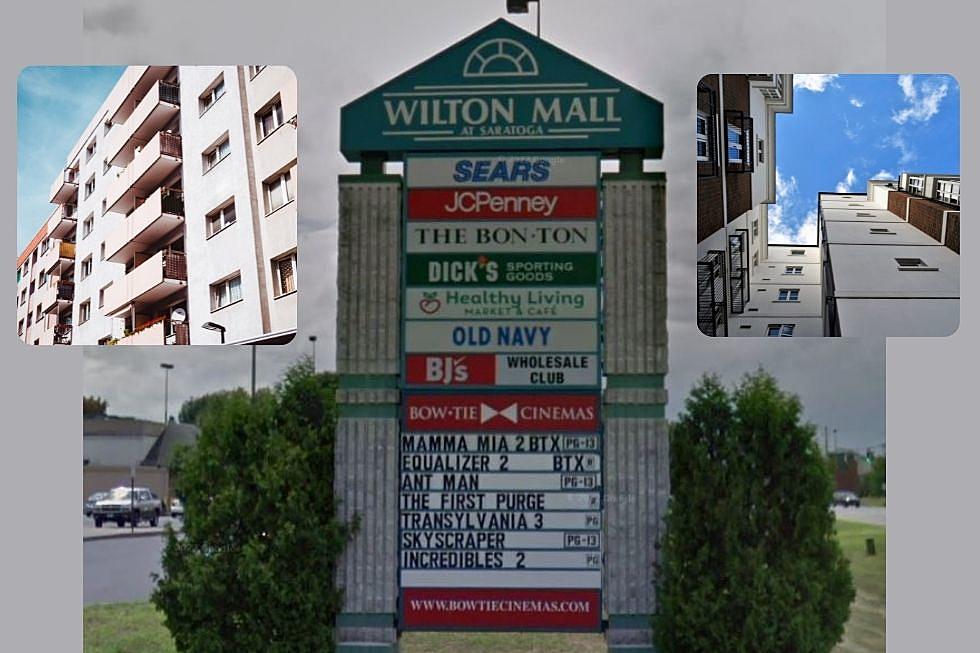 Wanna Live at Wilton Mall? Apartments & Townhouses Being Proposed
Google Maps
We have seen a gradual change from the shopping mall as we know it into entertainment complexes and other venues. There is a developer that could be changing the landscape of Wilton Mall.
What is Being Proposed at Wilton Mall?
Paramount Development is teaming up with mall giant Macerich to hopefully bring more customers to the Wilton Mall in Saratoga. They have a plan to build up to four hundred townhouses and apartments at Wilton Mall according to the Albany Business Review.
Where will These Apartments & Townhouses be Built?
The development company has signed a contract to buy thirteen point six acres from the Macerich. This land lies in the northeast corner of Wilton Mall. It is near Exit 15 and the Northway on Route 50.
What Needs to Be Done?
The town board must amend the zoning regulations in that area of the Wilton Mall property to allow apartments and townhouses. It also needs to approve adjustments of parking and allow for other activities on the property.
Will it Just Be Housing at Wilton Mall?
Actually, the developer wants to add other uses to the land that may include a theater, art gallery, microbreweries, distilleries, an indoor pool, cocktail lounges, and even laboratories and research centers. Saratoga Hospital moved into space near Wilton Mall recently.
The decision to convert parts of Wilton Mall to multifamily housing still has to go through a process. Wilton Mall and the developer are scheduled to be at the Wilton Town Board meeting tonight (April 7th) to map out the plans and details of the project at Wilton Mall.
$2.9 Million Saratoga Mansion Has Soundproof Room For Rock Band Rehearsal
This stunning mansion is just minutes from Saratoga Lake and overlooks Lake Lonely. The balcony and windows lead to gorgeous sunset views. The backyard is an oasis with a heated saltwater pool, hot tub, and sunken firepit. There is beautiful marble throughout starting with the spacious foyer. The kitchen features a waterfall marble island and a built-in coffee bar. The finished basement is huge with a floor-to-ceiling stone fireplace in the center of one of the rooms. There is plenty of fun including a workout space. The coolest part of the basement is a soundproof room for a full rock band to rehearse in!
Our All-Time Favorite Rides and Attractions at the Great Escape [RANKED]