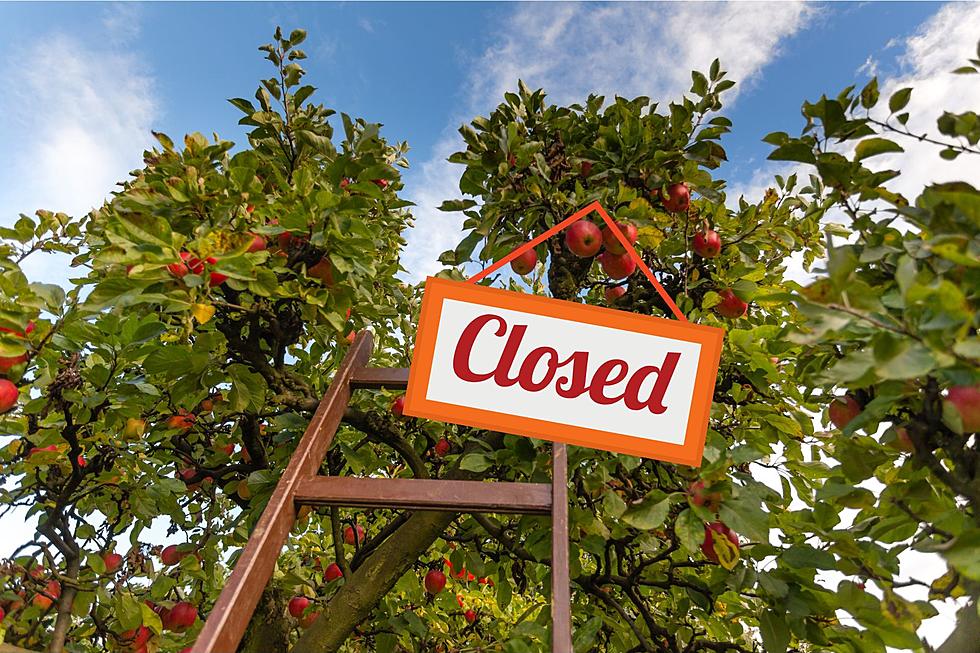 Upstate NY Apple Orchard Says Goodbye:15 Years of Sweet Memories Come to End
Canva
Soon Upstate New York apple orchards will be opening and ready for you to come and pick your own apples. But one apple orchard in the Capital Region has made the difficult decision to not open for its sixteenth season.
There are many apple orchards that open for the season each year across Upstate New York but one in Rensselaer County will not be picking their opening date this year. Lakeview Orchards, located on Apples Way in Melrose is now permanently closed to the public.
James and Judi Kennelly have owned Lakeview Orchards since 2007. They made the difficult decision to close the you-pick orchard. Their kids are getting older and going off to college.
A message on the Lakeview Orchards Facebook page read:
This decision has been challenging and we are sad to share that we are closing Lakeview Orchards permanently. With the ever-changing schedules and as we grow closer to retirement we have decided to step back and slow down. We thank you so much for your continued support over the years. We truly appreciate each and every one of you and the memories you have helped us create. We will forever hold these memories close to our hearts.
What Will They Do With The Apples?
The Kennellys have been in contact with the Albany Regional Food Bank to donate to those who need them this holiday season. They are also working with the Regional Food Bank of Northeastern New York according to News 10 ABC.
The Kennellys also said they are looking forward to slowing down and retiring. They did say they aren't going to sell Lakeview Orchards.
Judi said,
We're going to miss it terribly. It was a hard decision. Our customers were the nicest people.
See The Capital Region's 10 Best Cider Donuts For 2023 [RANKED]
As we enjoy the last fleeting moments of summer 2023, there is a silver lining to the end of the season. We will soon replace summer concerts with all of our favorite Upstate New York autumn activities like pumpkin picking, leaf peeping, and indulging in our season favorite - CIDER DONUTS! We have a LONG list of great cider donut spots, but to determine the best of the best we once again
went to our
listeners to determine which ones to visit this year. So Who serves the best cider donuts in the Capital Region? Here are the top 10 for autumn 2023 according to you - with 3 new spots on this year's list!