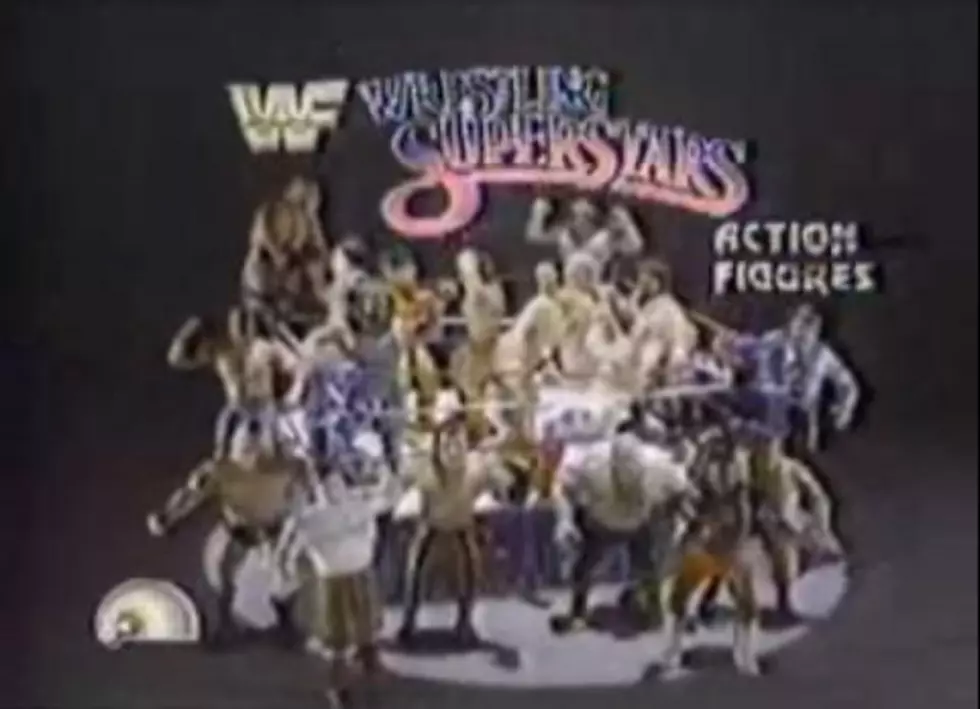 Top 5 Childhood Toys — Scott's Picks [VIDEOS]
You Tube
I recently saw an article about some of the latest toys to be inducted into the National Toy Hall Of Fame. This year's inductees were Star Wars action Figures and Dominoes. I had many Stars Wars action figures and other accessories as a child so I got to thinking about some of my  favorites that I used to have when I was just a little Scottie B.
1. WWF Wrestling Superstars Action Figures
As a big wrestling fan growing up and still one today, this had to top my list. I spend many a day making my own Wrestlemania's in my room. I even had a Steel Cage accessory to go along with it.
2. GI Joe Action Figures
The one's I'm talking about are the small 3 inch action figures that came out in the 1980's to go along with the Saturday morning cartoon show. I had a ton of Joe and Cobra figures as well as a decent number of planes and other accesories.
3. Tonka Trucks
Unlike the Tonka trucks of today, my generation had the real deal. Made mostly of metal and made to last a long time! I thank my Uncle Rick for always giving me one as a gift every Christmas as a child.
4. Star Wars Action Figures
I am a Star Wars fan today and I was as a child too. I had many figures and a few of the Spaceships too including the X-Wing Fighter. My biggest regret is not taking better care and not holding on to these figures. Could be worth a lot of money these days.
5. Nintendo Entertainment System
Not so sure if this is really considered a toy, but i spent a lot of my time as a kid playing Super Mario Brothers and many other video games for hours on end.
My all time favorite game was Super Tecmo Bowl.
I hope this brought back some great memories from your childhood if you had any of these toys. If not, what were your favorite toys growing up???