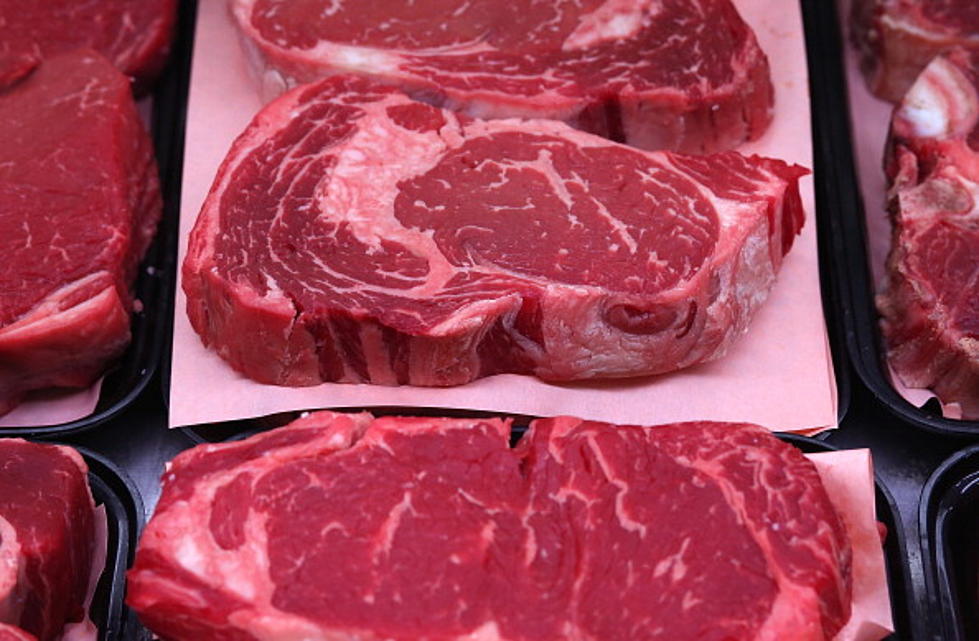 Thousands Of Pounds Of Beef Recalled
Justin Sullivan/Getty Images
Make sure you check your steaks if you are planning on cooking on the grill anytime soon. Thousands of pounds of beef has been recalled and deemed "unfit for human consumption". According to News 10 ABC, the American Beef Packers are recalling twenty-four thousand pounds of beef products. They include beef sirloin, tenderloin, and ribeye. The United States Department of Agriculture's Food Safety and Inspection Service said that a carcass was made available for processing before test results were released. Now they state that that carcass was "unfit for human consumption".
The items were produced and packaged on August, 21st. To see the entire list of the packs of beef that were contaminated click HERE.
If you have any of these products, you are urged not to eat them. You can throw them away or return to the point of purchase. There have been no reported illnesses or reactions from eating this beef. If you do experience symptoms, you are asked to visit a doctor.