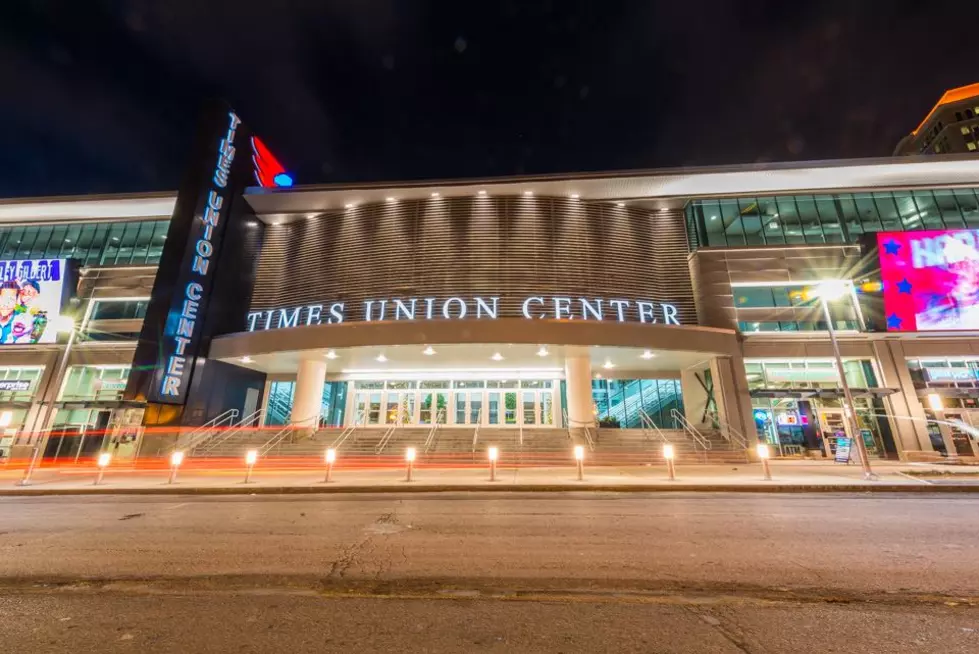 The 'Time' is Ticking on The Name of Albany's Major Sports Arena
Robert Simmons
Since January 1, 2007, Capital Region fans have called The Times Union Center home.
Well, let me be more specific. They've called the building itself home since it opened up in 1990. It wasn't until '07, however, that they actually called it The Times Union Center. The arena has seen a number of memorable moments since 2007, as it's housed the Siena Saints, Albany River Rats and Devils, both Albany Empire iterations, and now, the Albany FireWolves.
That said, mere days are left in the arena's current naming rights contract, and a change may be imminent.
The Albany Business Review published more details on the possible name switch, including a quote adding to the speculation that a change may be on the way.
"'All I can say is I expect there will be an announcement shortly,' said Mary Rozak, spokeswoman for Albany County Executive Dan McCoy." - Albany Business Review
Should the announcement include a new naming rights holder, this would be the fourth name that the arena would hold since opening its doors over 30 years ago. It was originally known as Knickerbocker Arena, a name that lasted through 1997, before becoming the Pepsi Center, a name that lasted for another decade.
After doing a bit of digging, I'm truly impressed with the variety of events that have called the TU home over the years. The same walls have housed Frank Sinatra, a five-overtime AHL game between the River Rats and the Philadelphia Phantoms that Mark McGuire called "The Greatest Game" in a blog for The Times Union, to the MAAC basketball tournament, which I had the distinct honor of covering for Quinnipiac Athletics as a junior.
Stay tuned for more, as we eagerly await the fate of the TU.
The Most Dangerous Roads In New York - Two Are In The Capital Region
Take a Look at These Classic Cars of the Capital Region
From vintage to hot rods, these are some of the classic cars spotted around the Capital Region.