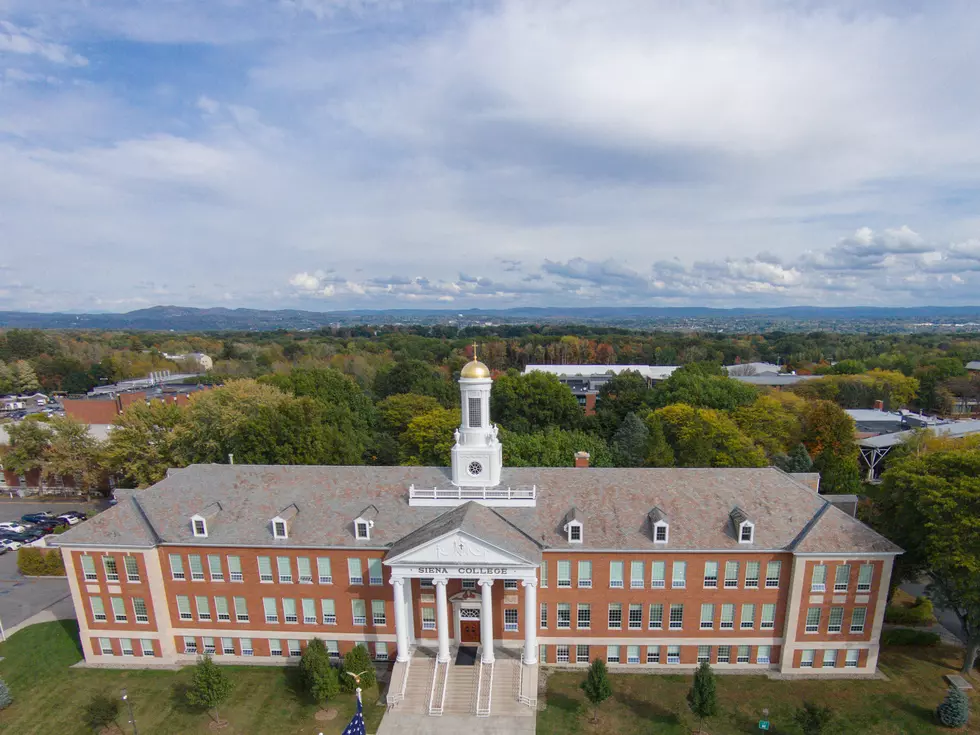 Siena College Will Be Looking For A New Leader In 2023
A view of Siena College's campus in Loudonville, NY (YouTube / Siena College)
For the second time in less than three years, Siena College will be looking for a new college president. The Loudonville, NY college of 3500 plus undergraduate students swore in a new leader in July of 2020, in the middle of the worst of the pandemic. Now, foreseeably on the other-side of the societal shut-down, former U.S. Congressman, Chris Gibson is stepping down as president of the college after this academic year is completed.
According to Kathleen Moore of timesunion.com, Gibson has big plans for his last year at the helm. "I am focused on leading Siena to provide a first-rate college experience, both in and beyond the classroom, and advancing and resourcing our strategic plan as we prepare our students to serve as leaders, inspired by Saint Francis of Assisi, to help make the world become more just, peaceful, and humane," Gibson told timesunion.com. President Gibson's vision and persistence will be missed by the college. He did a fantastic job leading the college through the pandemic.
In a statement provided to timesunion.com, Siena board Chairman Thomas J. Baldwin Jr. said "The College has flourished under his leadership. Chris has masterfully led Siena during the pandemic and through the development of our new strategic plan. The Board looks forward to working with him until his last day to lead Siena forward, and we have prudently begun to put in place plans to ensure a smooth transition and continued effectiveness of our mission. Siena is clearly on the rise. We look forward to the years to come serving our students in this important cause of educating and preparing future leaders."
President Gibson is a big Mets and Jets fan. He appeared on The Drive with Charlie & Dan several times. He greatly supported the basketball programs at Siena. Coach Carm and Coach Jabir will miss having such an adamant, educated supporter of athletics in the president's seat. I am sorry to see President Gibson move on. He is a true asset to the Capital Region.
'Kick Off' Your Fall With These Five Must-Visit New York Football Destinations
Football season is upon us, and every Upstate New York football fan should add these five destinations to their list of must-visits in the fall of 2022.
The 10 New York Giants You Need To Know In 2022
The New York Giants roster is thin. New general manager, Joe Schoen and new head coach, Brian Daboll need these key players to perform well to in order to improve upon last season's dismal 4 win campaign.