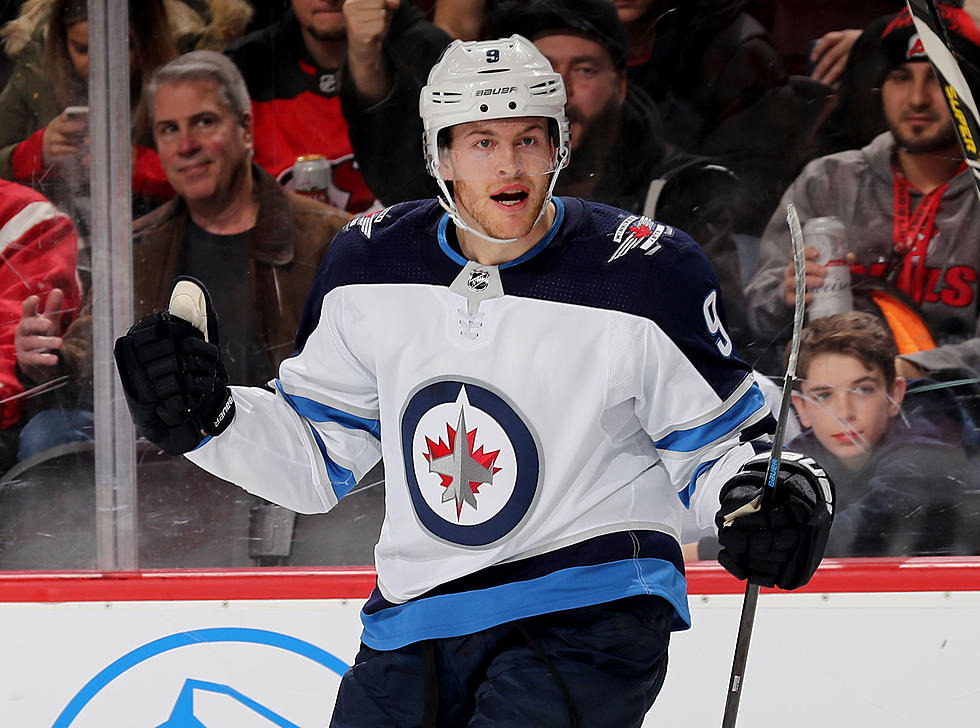 The New York Rangers Overpaid For Him, But He Might Pay Off Later
Getty Images
On the surface, this trade seemed a bit lopsided, but, there's more than meets the eye.
The New York Rangers made a deal at the Trade Deadline with the Winnipeg Jets, acquiring Andrew Copp for a slew of picks and prospects. Copp is in his seventh full season in the NHL, all of which were spent in Winnipeg. He has 13 goals and 22 assists for 35 points in 56 games, and has already set a career-high in points.
Aside than his point production, however, Copp is also a versatile and responsible forward, that fits in with any lineup. He has won 54% of his faceoffs this season, and can be relied upon in the defensive zone, as well as on the penalty kill.
He's a good player, and no one can change that. Now, is he worth what the Rangers gave up?
No, he's not. But, here's why we can't declare a "winner" and "loser" from this deal just yet.
---
Copp Gives the Rangers a Better Chance to Win a Championship
Sometimes, you have to overpay in order to get your team to where you want it to be.
That's exactly what the New York Rangers did with their acquisition of Andrew Copp. He is a free agent after this year, and will likely be due for a pay raise this offseason. He's a classic trade deadline rental, and it's realistic that you could end up paying three draft picks, and a prospect, for roughly 40 games of service from one player.
That said, if you win a Stanley Cup, it all ends up being worth it.
And, the Rangers are close to that point. Igor Shesterkin is having an MVP-caliber season, and is way ahead of his developmental timeline. Artemi Panarin, Mika Zibanejad and Adam Fox continue to play at star levels, and the defensive presence of the team continues to grow.
Now, the Rangers have a player that can play center and wing, win faceoffs, kill penalties, block shots, and be a pain in the behind for other players on their team, in Andrew Copp. They paid a lot to get him, but they have a better chance to win a Stanley Cup now that he's here.
Ten Capital Region Hockey Players that Made it to the NHL
The Capital Region has a rich history of hockey players turning professional, and with the 2021-22 NHL season now underway, here are ten players from the region with NHL ties.
Altamont's Jay Leach Makes NHL Coaching Debut with Kraken
Altamont native and former Albany Academy standout Jay Leach made it as a player, and now, he's making it as a coach on the world's biggest hockey stage.
Former NHLer Barry Melrose's Home in Glens Falls
After playing, coaching and owning a franchise in Glens Falls, former NHL player and coach, Barry Melrose, decided to call it home. Take a look inside the walls of an NHL media legend.