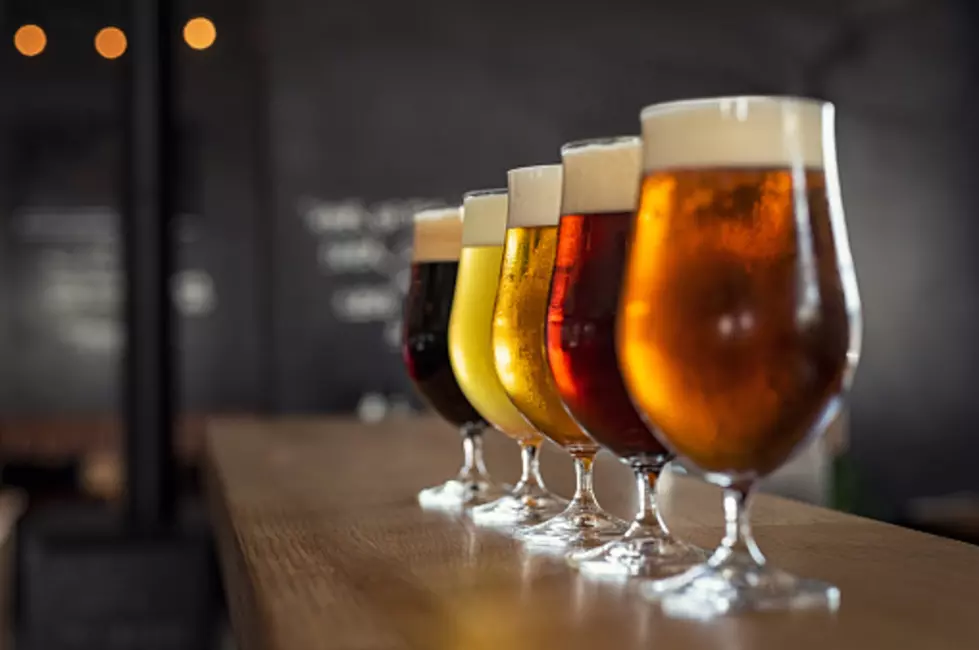 Fired New York Coach May Get Free Beer For Life
Getty Images/iStockphoto
Sometimes your glass is half-full. Sometimes your glass is half-empty. It's tough to look at getting fired from a storied franchise, which you helped return to glory with back to back Stanley Cup semi-final appearances one season ago, as a half-full event. However, in some cases, the grass may actually be greener or "hoppier" on the other side.
According to an article by David Scott of nypost.com, a brewery in Winnipeg has offered former New York Islanders head coach, Barry Trotz, "free beer for life" if Trotz takes his Stanley Cup ring to the hometown Jets, the Winnipeg Jets that is.
The New York Post said that on Monday, the Little Brown Jug Brewing Company and a local sports talk show called "Winnipeg Sports Talk" got together to make the offer to Trotz. The head coach that lead the New York Islanders back to prominence in the NHL was fired last month. The Little Brown Jug Brewery would like to see Trotz come home.
Trotz is originally from Dauphin, Manitoba, which is a few hours from Winnipeg. The offer to the 59 year-old, "To show you how serious we are, we have the following offer for you: After consultation with our friends at Little Brown Jug, we are prepared to offer you free beer for life if you become head coach of the Winnipeg Jets. Your beer fridge will be stocked for eternity."
The article also said that, the Little Brown Jug has promised to brew "a new beer of Trotz's choice if he chooses to coach the Jets." From being fired by an egotistical general manager to an ever-stocked beer fridge close to home, not bad for Coach Trotz.
Spacecraft and Rockets Land In Upstate New York
Has Upstate New York been invaded by aliens and their spacecraft? Let's investigate.
Abandoned Grossinger's Catskills Resort Hotel "Before and After"
The one time "Queen of the Catskills" was abandoned from 1986 until 2018, when the remaining structures were demolished. Prior to that video footage was captured by
JP Videos
and others. Here are some of the before and after pictures of Grossinger's in Liberty, NY.