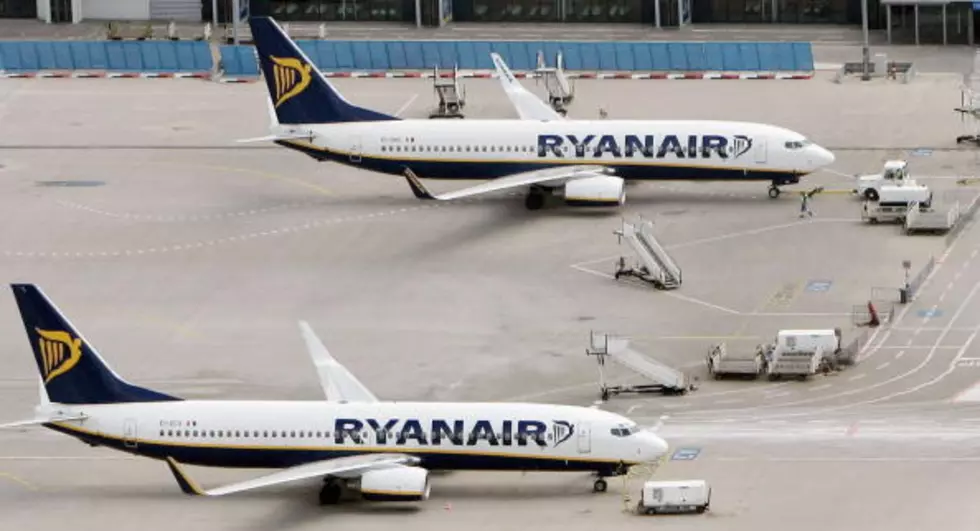 Stranger Meets His Exact Double On A Ryan Air Flight [VIDEO]
Getty Images
This is fantastic.   This guy boards a RyanAir flight in England on his way to Galway, Ireland, and look who he bumps into?
According to this article in the DailyMail, this guy boards an airplane  and is seated randomly next to a bearded gentleman who looks unbelievably like him.   They were both so shocked at how similar they looked , they  decided to take a selfie and post it .  It got almost 18,000 Facebook shares in no time, so I'm joining the party here and letting you see it in case you missed it.
How freaky is that.  The  guy who boarded the plane is Neil Douglas,  a wedding photographer. The man seated next to him was civil servant,  Robert Stirling.   When he asked the guy to move down one they both looked at each other and burst out laughing.  They not only had the same beards but they were almost dressed alike with similar black shirts.
To make matters even more coincidental, when they got off the flight they were both booked in the same hotel and, in the name of continual karma, went to the same pub afterwards to have a drink!
Very bizarre, and a very cool "feel-good" story for today.  Carry on!