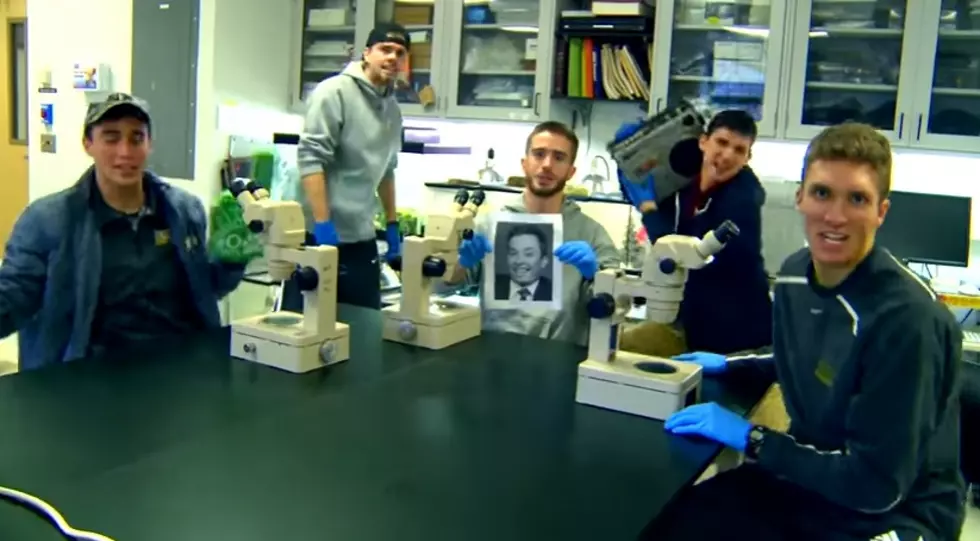 Siena College Seniors Challenge Jimmy Fallon To Commencement Lip Sync Battle [WATCH]
Credit: YouTube User: Siena College
In an effort to get the Tonight Show host to attend their graduation Siena's class of 2017 recorded a video challenging Jimmy to a lip sync battle.
It has become a popular bit on The Tonight Show: Jimmy Fallon's lip sync battles. And now Siena College's class of 2017 has challenged Jimmy on YouTube to show up at their commencement on May 14, 2017 for a special graduation day lip sync challenge. Check it out:
Now you would assume this would be a long-shot. I mean, it's Jimmy Fallon, he's super busy and he probably gets requests like this all the time. BUT...Jimmy is always full of surprises, and this seems like one those things he would just show up and do, right? Plus, we are only 3 hours from New York City - ya never know!
Good luck to the Siena Seniors. Hopefully Jimmy sees their video!